By: Dara, Executive Vice President and Annette, Senior Vice President
Held in Anaheim, CA, this year's Natural Products Expo West drew over 80,000 attendees and more than 3,000 innovative brands. Expo West is known for showcasing innovative brands and trends across the natural, organic and health product arenas, and our consumer team was on the ground to discover them firsthand.
Executive Vice President of Consumer, Dara Busch, and Senior Vice President of Health/Wellness and Parenting, Annette Banca, were on site meeting hundreds of the movers and shakers disrupting the marketplace in 2018.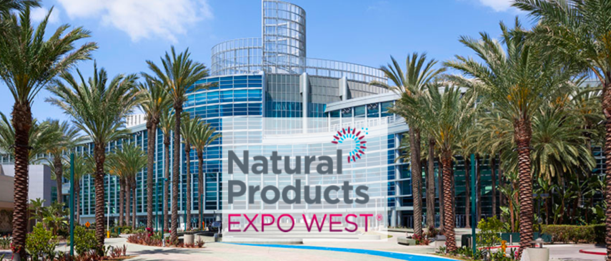 Trends to Watch in 2018
Starting day one, it was inevitable that some attendees were of a slightly younger age range. Both buyers and media brought children to the show, as trade shows are starting to reposition themselves as more accessible to consumers through family-friendly experiences. Parents were drawn to product categories such as "Best Natural Kid's Product" and "Best New Sweet Snack," allowing kids to stay occupied and snack their way through the show.
As 5W continues to expand our Parenting division, we were thrilled to see the increased presence this product category had at the show– specifically organic cleaning supplies, eco-friendly bottles and natural baby food.
Scoping Out Competition
The U.S. consumer goods industry is being overturned by a new class of startups and small businesses. Direct-to-consumer brands are slated to disrupt traditional retailers at the highest rate yet in 2018. While it can be tough to determine the success of these brands, numbers speak for themselves; in 2017 the consumer products industry totaled approximately $136 billion from mergers and acquisitions. Tradeshows are optimal opportunities for investors and retailers to scope out competing startups and trends to potentially adopt ideas to find "the next big thing." Over the past decade, a handful of these deals originated from conferences such as Expo West, and powerhouses such as General Mills Inc., Coco-Cola Co. and Campbell Soup Co. were present to continue this trend.
Gluten-Free and Mainstream Health Products
Between the food and beverage, personal care, household and beauty industries, it's clear that clean eating is definitely having a moment. Some of our favorite food and beverage brands market themselves as non-GMO, gluten-free, or organic, speaking to a larger audience to be as consumer-friendly as possible. More and more independent brands are saturating the natural and organics marketplace and competing head to head with major retailers such as Whole Foods, and industry heavyweights are noticing.
Experiential Marketing
For a show like Expo West, it's crucial for brands to stand out and leave a lasting impression on booth visitors. A handful of exhibitors executed compelling experiential marketing campaigns in lieu of passing out product samples – making booth experiences memorable for everyone that stopped by.
Of 5W's clients that exhibited at Expo West, our event for Nutranext stood out as one of the most buzzworthy. In celebration of the success of Nutranext and its vast portfolio of brands, the team hosted an invite-only party that was held at Anaheim's beautiful Colony House. Between executives, select buyers, retailers, media and influencers, over 150 people attended the event where they enjoyed a night of food, drinks, music and dancing. Guests were also able to take advantage of the interactive photo-booth and relax on an outdoor terrace adorned with a succulent wall and cozy fireplace.
Want to know more about our time at Expo West or looking to find out how you can build a bigger presence within the consumer sector? Get in touch with the team at 5W at marketing@5wpr.com. We look forward to working with you.