4 Ways AI Will Transform Customer Experience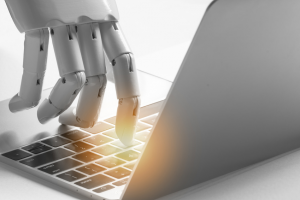 A decade ago, our familiarity of AI was only restricted to the silver screen. But today, the scenario has changed completely. Although AI is yet to take over our lives in a formidable way, as projected in 2004 blockbuster movie- I, Robot, the technology is certainly pervasive. It has transformed forever the way we interact with our immediate surroundings. The most notable forms of AI an average user is familiar with are – SIRI, Google Now and Alexa skills. Although these are examples of narrow or non-thinking AI, the application acts as personal assistant to make our lives organized and better.
But what if AI could think, analyze, recommend and predict? What difference would that make to our lives? Well, chances are that it may be already making a difference. For instance, recently if you have contacted your insurance company or your broadband provider, there is a good possibility that you may have interacted with a Chatbot, instead of a human agent. AI is taking over customer service department in a big way. (…)

Read more
---
© 2003 – 2017 Provide Support LLC
Published in Provide Support Blog, 2018. |
Permalink |
No comment

The post 4 Ways AI Will Transform Customer Experience appeared first on Live Chat, Customer Service Blog | Provide Support.