5 Ways PR Can Maximize Your Next Marketing Move
By Alise, Associate Vice President, Beauty & Wellness
The best approach to marketing is an integrated, 360-degree view.
Consumer brands often think their big sale, fundraiser or ad campaign is newsworthy on its own, or, they fail to consider a media strategy entirely. Each is a 180-degree perspective falling short of its full potential.
It's important to remember that journalists and influencers don't serve a brand's business objective, they serve their readers. Creative public relations strategies can bridge the divide between corporate and editorial, generating content that is of value to media while supporting company priorities, maximizing resources and appealing to the larger consumer audience – All making the original marketing dollar stretch further and more effectively.
If you're investing in a marketing endeavor without asking how PR can maximize results, you're likely missing out on exposure, customers and return on investment. Here are five examples of marketing strategies where results can be boosted via a 360-degree PR campaign.
Consider a Public Relations strategy if…
You've Landed a New Retail Account or Are Expanding Globally
While your sales team focuses on sell-in, training and retail displays, a PR campaign can ensure media, potential investors and consumers recognize your growth and know where to find your products. Media support also shows retail partners you will help drive their business. 5W client, jane iredale recently expanded into Neiman Marcus, a success complemented by a secured feature in Women's Wear Daily. For a separate launch, 5W partnered with YouTube influencer Tati Westbrook to spotlight a brand expansion into CVS, driving immediate traffic and sales. Strategies can also include personal appearances and in-store events, location-based influencer campaigns and media relations work driving traffic to your partners' websites.
You're Sponsoring an Event
5W client, It's a 10 Haircare recently sponsored the 2018 Miss America Competition. Instead of accepting the sponsorship package at face value, 5W launched a PR and social campaign surrounding the brand's promise to give free products to every person in the crowned Miss America's state. This resulted in more than 50 stories, including brand profiles with Refinery29 and Elite Daily recognizing the brand's generosity. The team even coordinated custom hair care packages to each Miss America contestant, drumming up more than 3 million organic social impressions and winning over the contestants as brand advocates. The campaign turned a sponsorship into a meaningful, direct connection to fans, and captured more than 100,000 new customers.
You're Participating in a Trade Show
This year 5W had the honor of representing Indie Beauty Expo, the largest trade show for independent beauty brands. (See our recap here.) Our multi-faceted PR campaign included pre-show media meetings, mailers and story coordination to secure coverage for exhibiting brands before the show opened, culminating in a special media preview day with more than 300 press attendees. As a result, participating brands received media coverage with Allure, Well + Good, InStyle, Marie Claire, Domino and more, in addition to the show's retail and consumer exposure. Other PR trade show activations include securing broadcast coverage on site and setting up one-on-one meetings with industry press, allowing executives to make an impression with buyers and media in one event.
You're Airing a Commercial
If you're partnering with a celebrity face, there are likely opportunities to offer media exclusive behind-the-scenes access and tease the campaign to press in stages to build buzz for your big launch. 5W worked on a Super Bowl commercial this year and leveraged the brand's underlying motivation for the commercial to tell a richer story across more than 390 media placements, exceeding 2.6 billion impressions and driving the commercial to win several awards and reach trending status on YouTube.
You're Giving Back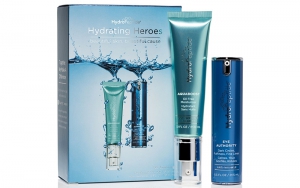 Today's population places more importance on brand values than its physical "stuff." As our client shared with Inc., "Don't sell your products, sell your purpose." A brand's ethics and giving must be specifically and concretely described, and told through their own channels as well as third-party editorial.
From campaigns that build wells in developing countries, to companies that stand for cruelty-free initiatives, to campaigns surrounding Breast Cancer Awareness Month, 5W specializes in casting a light on causes that matter and telling the stories behind the brands we serve.
What marketing strategies are you pursuing? It may be time to ask how a PR team can take your work to the next level.