5W's Beauty and Grooming practice understands what it takes to catapult indie as well as established men's brands in the ever-evolving grooming & styling categories. Creating meaningful content through top tier media coverage, influencer activations and strategic brand & celebrity partnerships has proven our clients in the marketplace and impacted their bottom lines. We have cultivated solid relationships with key leaders in the space and have a keen understanding of the male media landscape, bringing 360-degree visibility and consumer awareness to brands including Tenzing Skincare for Men, Baxter of California, He's a 10, Supersmile, Curaprox, Arbonne and more. We deliver: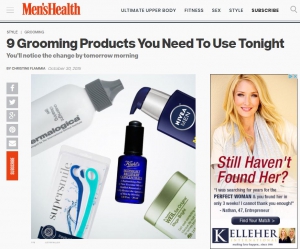 Top-tier print, broadcast and digital coverage (across women's and men's-focused outlets)
CEO and expert profiling
Relationships with key industry influencers, social influencers, celebrity groomers and likeminded brands
Dynamic and personalized events for media and consumers
Branding strategy
Strategic consumer and professional awards for our clients
Unique and impactful launch tactics that drive ROI
As a result of the team's efforts, 5W secured notable media placements with The Wall Street Journal, The New York Times, Esquire, Men's Fitness, GQ, Dr. Oz The Good Life, Bloomberg Businessweek, MensJournal.com, AskMen.com, Hollywood Reporter and garnered award wins for our clients in outlets including Men's Health, Good Housekeeping, Cassiuslife.com and more.