HUGE List of FREE Homeschool Curriculum & Resources (36 freebies!)
This is a weekly list of Free Homeschool Curriculum and Resources compiled by Carrie from HomeSchoolGiveaways.com. If you aren't a homeschooler, but you're a parent, teacher, babysitter, or nanny, you'll probably find at least a few useful freebies in this list. You may also want to go through the Educational Deals and Freebies from earlier this week for more.
General Homeschool Resources
Teaching Kids How To Stay Safe on the Internet – Parents, undoubtedly, need to be proactive about teaching kids how to stay safe on the Internet. These helpful tips will come in handy.
10 Ingenius Ways to Store Board Games – There are some amazing and brilliant ways to organize your family's board games in your home.
8 Ridiculously Easy Toy Organization Hacks – I wasn't aware that studies show that when kids see less visual clutter they play with their toys more often, were you?
7 Reasons to Learn and Teach Latin in Homeschool – Check out the 7 reasons that convinced a language-phobic Mom to add Latin to her homeschool schedule.
Auditory Processing Disorder: 10 Ways to Help Your Child – If you have a child who is struggling with an auditory processing disorder (APD), you probably have many questions.
Large Family Spring Cleaning Pack (featuring Kid's Challenge Cards, too) – This cleaning pack will give you ideas to get your cleaning juices flowing such as a cleaning supply list, cleaning ideas for every room in the house, and more!
Need Some ADVENTURE in Your Homeschool? (FREE Printable) – Have you recently encountered a slump that has everyone aching for a quick change of pace- if only for a day?
Language Arts Resources
How to Teach Cursive Writing in Homeschool – Cursive writing is an important skill to learn, especially when so many institutions are going out of their way to not teach it.
Argumentative Essay Writing with Free Graphic Organizer and Checklist – This free resource is designed to help learn about writing an argumentative or persuasive essay and comes with a graphic organizer and writing checklist.
Spring Writing Activities- Creative Writing and Poetry – It's a great time to look for fresh writing opportunities for your children. Use this beautiful time to explore creation with your kids.
Upper Elementary Poetry Activities- FREE Printable Booklet and Bingo Game – Check out these poetry activities for upper elementary that includes a FREE poetry types booklet and a FREE poetry terms Bingo board.
Author Study Template with 8 FREE Printable Pages – Learn the many benefits of an Author Study and how to create one in 5 simple steps with an author study template.
Claim your FREE copy of The Charlotte Mason "Getting Started" Framework – Discover if your education philosophy matches up with this way of home educating your children, plus gain additional insights of what makes this method of educating a perfect way to raise self-educating children.
FREE Early Learning Resources
FREE Number Worksheets – These free number worksheets for preschool reinforce a variety of skills with lots of hands-on practice.
FREE 30 Page Reading Comprehension Work Bundle – This free reading comprehension work bundle is for beginning readers to help them sharpen their reading and comprehension skills.
FREE Printable D'Nealian Handwriting Charts – Grab these free D'Nealian Handwriting Charts for both right-handed and left-handed learners.
FREE Springtime Preschool Printable – This super cute printable looks great in both color and black & white, making the printing more cost-effective.
Science & Math, History & Geography Resources
FREE United States and Continent Map Printables – These free map printables include both labeled maps and blank maps for review and practice.
Surprising Educational Benefits of Minecraft – You will not believe the many educational benefits of using Minecraft in your homeschool.
Brazil Geography with FREE Printables and Download – This geographical study of Brazil includes free printables and free download
FREE Fraction Models Graphic Organizer – This fraction models graphic organizer will be a great tool for your homeschool during their fraction unit.
FREE Solar System Flashcards – Help your homeschool travel through space and learn about the planets, the Moon and the Sun with this lovely design of Solar System Flashcards.
Looking for something different for science? My daughter LOVED the Experience Astronomy online course! Enrollment is now open and you can get the early bird discount. You can read my daughter's review here.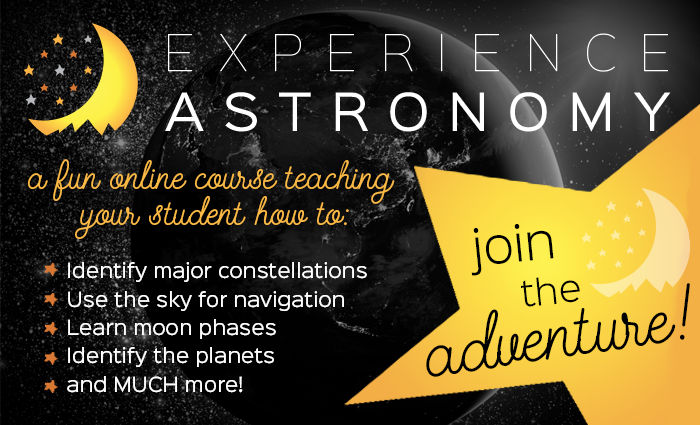 Unit Studies, Fine Arts Freebies, & Electives
Let's Get Crafting: Flowers – 41 fun flower themed crafts for kids.
DIY Nature Journal with 50+ FREE Printable Activities – Explore with your homeschool a great tutorial for this DIY Nature Journal which includes over 50 free printable outdoor activities.
FUN Garbage and Recycling Lesson Plans – Earth Day is on April 22, so why not teach about garbage and recycling with these lesson plans for kindergarten, preschool, and elementary grades.
FREE Printable 3D Shape Nets – Use these free printable nets to build and create 3D shapes- Cube, Cylinder, Cone, Pyramid and more.
Flower Nature Study Ideas and Free Printables – If you love the outdoors and being in nature, or you are a Charlotte Mason style homeschooler, then you most definitely will want to start incorporating nature studies into your homeschool days.
Upper Grade (Middle & High School) Resources
How to List Dual Credit on Your Student's Transcript – Learn how to list dual credit on your students transcripts for college.
How Homeschoolers Can Secure Scholarships for College in 6 Steps – With dedication and innovative thinking, applying for scholarships can be a short, pain-free experience.
FREE Leaders of World War II Essay Questions, Part Four – Challenge your students to go deeper in their studies of these leaders of World War II.
A Look at our Graduation Supplies – Homeschool graduation is a super important event for our kids (and parents too, we made it!) – we need to celebrate them.
FREE Math Websites for Homeschooling Grades 6-12 – The free resources for grades 6th through 12th will help your child learn and break down those hard to learn areas.
100 Hands-On Activities for Middle School and High School – This is great insight and an amazing resource of 100 hands-on activities for middle school and high school students.
FREE Character-Building Resources
3 Strategies for Biblical Sex Education at Home –
Praying Through and Memorizing Psalm 139- FREE Scripture Printables – Pray and begin memorizing Psalm 23:13-18 together as a family with these beautiful scripture art prints, memory verse cards, coloring pages, and prayer prompts.
FREE Creation Preschool Activity Pack – This awesome preschool set includes 25 pages of games, activities, crafts and teaching resources for the seven days of creation.
Carrie has been homeschooling for over a decade and loves to share FREE homeschooling resources, deals, and reviews over at Homeschool Giveaways. You can find homeschool freebies, free homemaking resources, meal plans, free unit studies, and much more.