Caroline's Corner: Finding inspiration for your next blog post
After (re)defining the niche of my blog and creating a proper site structure with the needed categories, I felt as if I had reinvented my blog. I decided I wanted to publish at least three articles each week. This meant I would have to write 156 blog posts a year. That number sounds extremely daunting, as there have been times the past year I was struggling to come up with just a single blog post idea. How would I ever come up with enough ideas for cool blog posts? It's all about finding inspiration. Today, I want to share my best tips so you can keep generating useful ideas.
Get the most out of Yoast SEO, learn every feature and best practice in our Yoast SEO for WordPress plugin training! »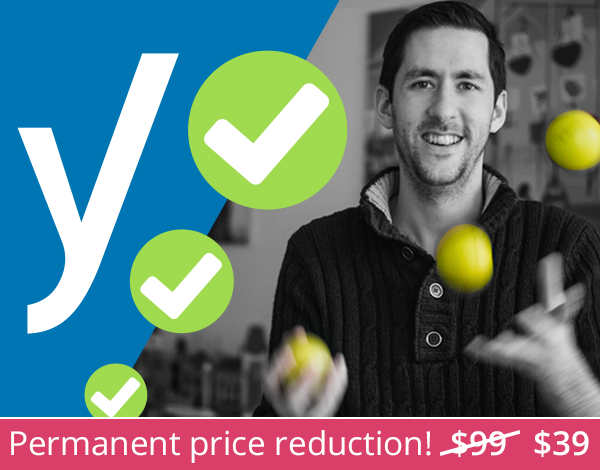 Info
Tips and tricks for finding inspiration
I'm always amazed at bloggers who have a few hundreds or thousands of blog posts on their site. Where do they get their inspiration? How do they know what to write? I dove in, had a lot of fun, worried about my niche again, worried about the health of the people who inserted certain search queries and ended up with a list of blog post ideas. Let me show you how I did that.
Performance report in Google Search Console
Google Search Console shows you more than your crawl errors. Only recently I learned about the Performance report in GSC. It was once again my coworker Patrick who showed me this, although I could've known, as we have blog posts on this very subject. No wonder I heard my colleagues laugh when I kept staring at my screen in amazement and uttering: 'Wow, this is so cool. This is awesome. I had no idea. This is brilliant! Thank you!'
The Performance report shows you the search queries people use that your site ranks on. There could be queries on the list that you have never even thought about writing about.
After looking at my list, I saw someone searched for [milkshake during pregnancy]. I've written about pregnancy and milkshakes, but not in that combination yet. This means that an article on milkshake recipes you can make at home that are safe to consume during your pregnancy could be a good idea. Another search result is [time capsule baby]. I don't even know what it is. It got me worried at first, but now I'm excited to find out what it is. I'm sure the person who searched for this, didn't want to put a baby inside a time capsule because that's weird.
Content Idea Generator
Content Idea Generator won't give you ready to go article ideas. At best it will point you in the right direction, at worst it will provide you with a few laughs. For example, I entered the term [baby]. As a mom, this is something that's apparently on my mind all day — it's not, by the way. The subject most on my mind is probably sleeping. And wine. Content Idea Generator gave me the following title: 'Why babies are scarier than dating Taylor Swift'. I'm not sure what dating Taylor Swift is like, but I do know babies can be quite scary.
A content idea about [wine] gave me '17 unexpected uses for wine'. I'd think it's to drink, all other 16 uses would be a waste of good wine to me, but what do I know? Perhaps there are other ways than just to drink it!
Entering the [sleep] subject just left me kind of sad, because I ended up with 'Why you'll never succeed at sleep'. That's disappointing. And accurate at the moment.
While the Content Idea Generator won't give you immediately what you want, it's sure to get your creativity flowing. If we take the last subject I entered, which is [sleep], I ended up with the following blog ideas in under two minutes:
How to fall asleep faster.
How to sleep like a baby — hah, see what I did there? I combined two subjects!
The definite guide to get your baby to sleep through the night — oh yeah, did it again!
Sleep problems? Try these six tips – and perhaps combine this with wine and link this to the '17 unexpected uses for wine'. Double win!
Days Of The Year
I am in love with Days Of The Year. This site collects all the funny, bizarre and nice holidays the world has. Browsing their calendar gave me a list of close to thirty post ideas and that was only because I was being extremely picky. For example, today, April 5, is both caramel and deep dish pizza day. I didn't even know deep dish pizza was a thing.
It's also 'Tell a lie day' today. I could twist this one into a blog post for my niche and could write an article about all the lies I tell my son each day, or the lies I tell myself. You can easily lose a couple of hours while scrolling through that site. Keep your pen and notepad at hand, though, because it is bound to give you tons of inspiration. There are days available for every niche. Are you a fan of mythical creatures? April 9th is unicorn day. There's also a leprechaun day and a howl at the moon day.
May 25th is towel day, which can give travel bloggers and lifestyle bloggers ideas for posts. Think of blog posts such as: 'How to keep your towels soft' or 'With this information you will never buy the wrong towel again'. Or throw the word [towel] in the Content Idea Generator I described above, which will lead to hilarious posts such as: '17 facts about towels that will impress your friends'. Or this one: '18 things Spock would say about towels'; brilliant, as Towel Day is on the same day as Geek Pride Day.
Pinterest
Pinterest is a beautiful source of inspiration, especially for bloggers! I rediscovered Pinterest a few weeks ago. I had abandoned my account for quite some time, but after I read article after article about why Pinterest is important to bloggers, I got active again. I'll cover my journey on Pinterest in another blog post, as I'm still trying a lot of things to see what it can do for me as a blogger.
Pinterest can help you find enough input for your next subjects. Search for keywords such as [blog post ideas], [blog ideas], or [what to blog about]. To get even more inspiration fast, include your niche in the search results. For example: [blog post ideas for moms], or [blog post ideas for lifestyle bloggers]. Bloggers like you and me write these guides, so often you can learn what works and what doesn't. But please, be cautious as well. In my opinion, Pinterest is clickbait heaven. Falling into the trap of quantity over quality is easy. Keep your focus or you'll lose track of time.
Optimize your site for search & social media and keep it optimized with Yoast SEO Premium »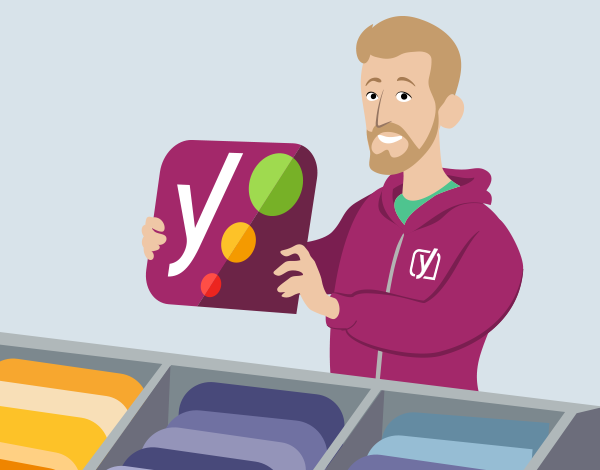 Info
Other ways to generate ideas
This is not the definitive list for generating ideas of course. There are a lot more ways to find inspiration, for example:
Find bloggers that inspire you. Make sure you do not copy their ideas, though. And give credit where credit is due.
Join Facebook groups that are related to your niche.
Join Facebook groups for bloggers.
Follow the ideas described in these posts:

6 tips for coming up with blog ideas
5 tips to find inspiration
What's next?
With the above lists, I generated over 70 blog post ideas, and it took me only ten minutes of brainstorming. While not all of them are ready to turn into blog posts just yet as I need to do research, the goal to write at least three blog posts a week won't be dependent on lack of ideas. The only way this could fail, is with the wrong planning.
Read on: 'Why a blogger should focus on SEO' »
The post Caroline's Corner: Finding inspiration for your next blog post appeared first on Yoast.
[ad_2]