The 'Big' Flipkart mystery will keep us guessing till April 17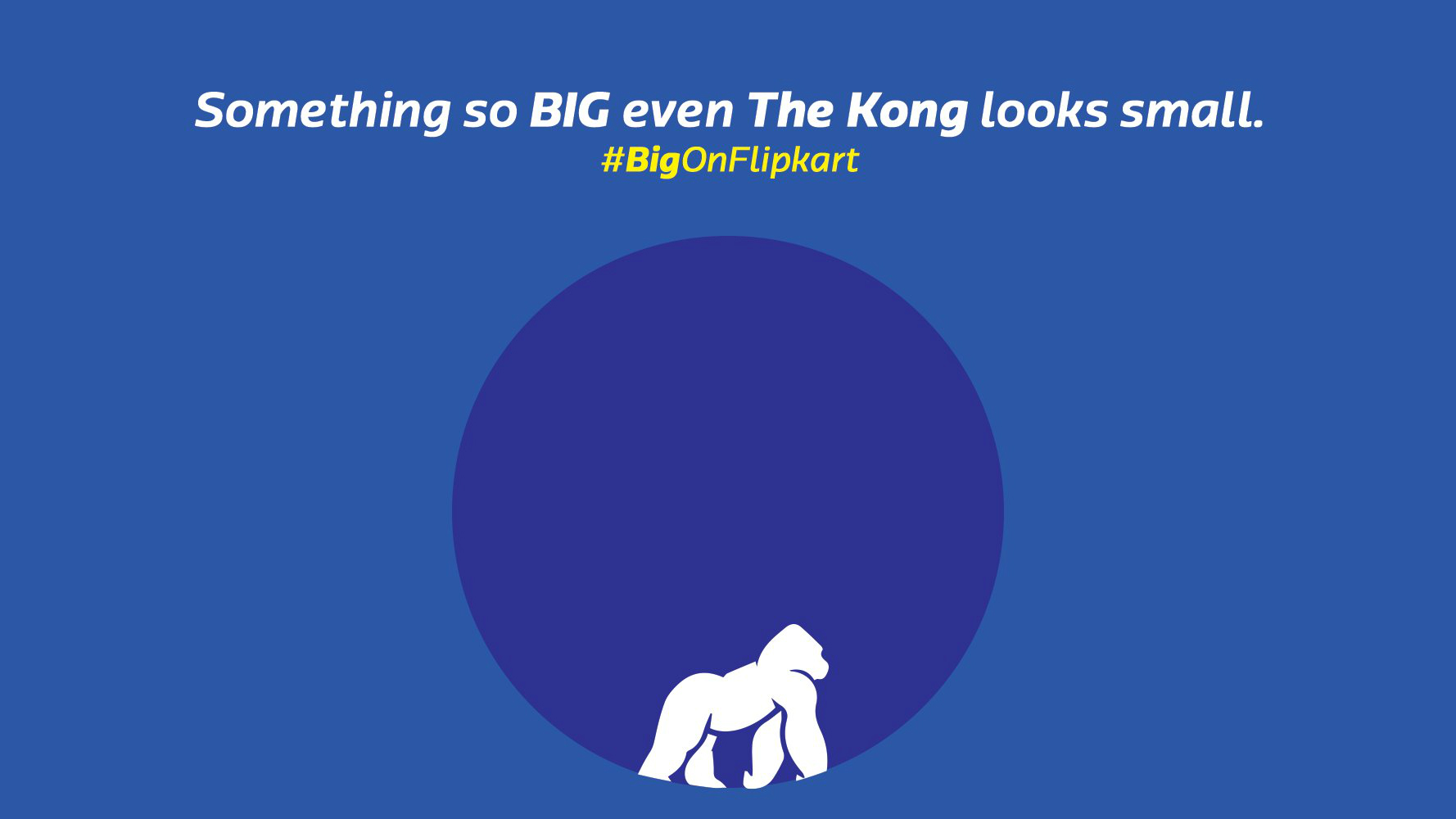 There's something really 'BIG' cooking inside Flipkart these days. The homegrown e-commerce giant is gearing up to make some huge announcements on April 17, but all of that is still a mystery.
As many of you must have noticed, the company is teasing something '#BigOnFlipkart' on their platform since April 11. Looking at all the hype and teasers, the only thing that could be understood is that the scale of announcement is going to be extravagant.
Soon after the company begun teasing the 'Big' launch, the guessing game kicked off on Facebook, Twitter and Instagram, and the flood is unending. Since it's still a secret that leaves us with so many dots to connect, let's take a look at the teasers and try to fill in the blank boxes. 
Teasers tell a story
The first teaser says "Something so BIG, even The Kong looks small", with a picture of the Kong inside a circle. This was followed by a second teaser that has a GIF with two beacons signalling towards a big phone. It goes by the caption, "Something so BIG, even we are receiving cryptic messages! Any guesses who might be behind this?" 
So, it's extravagant and it's a big deal. Flipkart lays down further emphasis on how big the announcement is with a third teaser that shows a shopping cart with a phone bigger than a cart, with a message saying, "Something so big, even we need a bigger cart."
The 'big' finally gets some sort of description in the teaser which states, "A partnership in mobiles so BIG, we can't wait for you to see it!" It's evident that the online retailer has a new, probably exclusive, partnership with an original equipment manufacturer (OEM) that they can't wait to announce. Does this mean that a new smartphone brand might be launching in India or that an old one has decided to hop onto the Flipkart train?
CEO comes to the rescue
Kalyan Krishnamurthi, CEO of Flipkart, has also joined to on the 'Big' thing coming up on Flipkart. In the teaser video, Kalyan emphasises on the company's philosophy of customer-centricity and importance of partnerships. 
After watching the video, it is clear that the company is entering into an exclusive partnership with a tech company that manufactures smartphones. Also, now we know there will be two big announcements on April 17. 
All the hints signal towards Flipkart's partnership with a tech giant that's big into mobile phones. It could be a self-branded device in collaboration with the OEM. Also, the use of word 'DISRUPT' in Kalyan's teaser video means the smartphone aims to take on the competition. We could most likely see aggressively priced handsets that offer great value for money without compromising on the quality.
If you're done guessing and can't wait to find out, visit Flipkart.com at 12PM on April 17 to find out more about the 'Big' announcement.