Beating the Spring Slump: 3 Programs to Keep Employees Motivated
With summer around the corner and performance reviews out of the way, many employees are starting to feel that "spring slump"—that slowdown period where job motivation is on the decline. A study by Adobe even found that one out of three employees seek other jobs after performance reviews. So, what can companies do to keep their employees stimulated and engaged?
Launching a few formal programs aimed specifically at employee growth is a surefire way to keep your workforce motivated and retain top talent. Here are a few initiatives that will give your employees that much-needed spring career reboot:
A Learning and Development Program
Offering learning and development (L&D) options not only helps your employees grow their skills and advance their careers, but it also shows your workforce how invested you are in them. According to a survey by Ceridian, 91% of high-performing employees say L&D opportunities are important to them.
Whether it's a digital training solution or a blended learning environment with some in-person instruction, simply having a training option available is likely not enough to motivate your team.  Foster a culture of learning at the workplace to promote utilization of your training programs. Have employees set aside time for weekly "microlearning" sessions. Building in as little as 15 minutes a week can have a big impact on professional growth and will drive employees to proactively seek out learning opportunities.
Combine this microlearning approach with an internal marketing campaign to publicize the learning solutions you offer and encourage your workforce to take ownership of their career development. It's also important to lead by example; if employees notice executives investing time in professional development, they will likely do the same. Managers can give the program an additional boost by tying the learning to career outcomes and celebrating when the newly acquired knowledge contributes to an employee's career advancement.
A 'Guest Star' Initiative
Companies and employees alike are rethinking career mobility and considering alternate career development approaches to the traditional "corporate ladder" scenario. Many companies have begun to encourage lateral career development as a way for employees to gain new perspectives, learn new skills, and feel inspired.
Create a "guest star" program where employees can work on other teams or projects for a set period of time. This gives employees a safe way to explore lateral career growth opportunities after performance reviews, which is perfect for those employees who feel they're in a bit of a career rut—and might deter their need to seek opportunities outside of your company.
Empower managers to have open conversations with their direct reports about what interests they might have outside of their current day-to-day roles. The key is that these opportunities should be driven by the employee's interest. Once that's determined, make it happen. For example, something as simple as having your digital advertising specialist shadow the social media team for a few days and provide ideas for a campaign can have a huge impact on that employee's morale.
Hackathons for the Whole Company
Hackathons are wildly popular in the tech world, but are no longer just for developers and engineers. They can and should be implemented more widely across the entire company. Hackathons involve setting aside some time (I find 24 hours works best) for the entire company to regroup into small teams to exercise their creative skills by brainstorming ideas, creating new programs, prototypes, and more.
Hackathons provide that space for employees to get something done without the usual red tape, and they get the satisfaction of bringing an idea to completion in a short period of time. Employees want time to experiment and feel challenged, so plan hackathons at regular intervals to give employees a break from that daily grind, allow them to think outside the box and accomplish something potentially impactful.  Embracing time for innovation can really motivate employees, particularly when you take the time to shine the light on great ideas and recognize and celebrate creativity.
Make sure these hackathons involve employees across all departments, so your workers have a chance to experiment and meet new people cross-functionally. The most important part? Make it fun! Provide plenty of food, activities, and entertainment so these hackathons become a bonding experience that employees look forward to.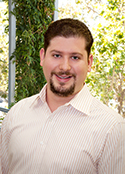 Adrian Ridner is CEO and Cofounder of online learning platform Study.com. Fed up with the high cost of education, Ridner started Study.com with the mission of making education affordable, effective, and engaging. Today, the Mountain View, California-based startup helps students of all ages excel with its unique video-based platform, and provides a flexible, convenient way for employees to develop their professional skills so companies can advance their business.  Follow Ridner and Study.com on Twitter: @adrianridner and @Studydotcom, respectively.
The post Beating the Spring Slump: 3 Programs to Keep Employees Motivated appeared first on HR Daily Advisor.