Cool Tech: Introducing Adonit Ink Stylus made for Windows
Cool Tech: Introducing Adonit Ink Stylus made for Windows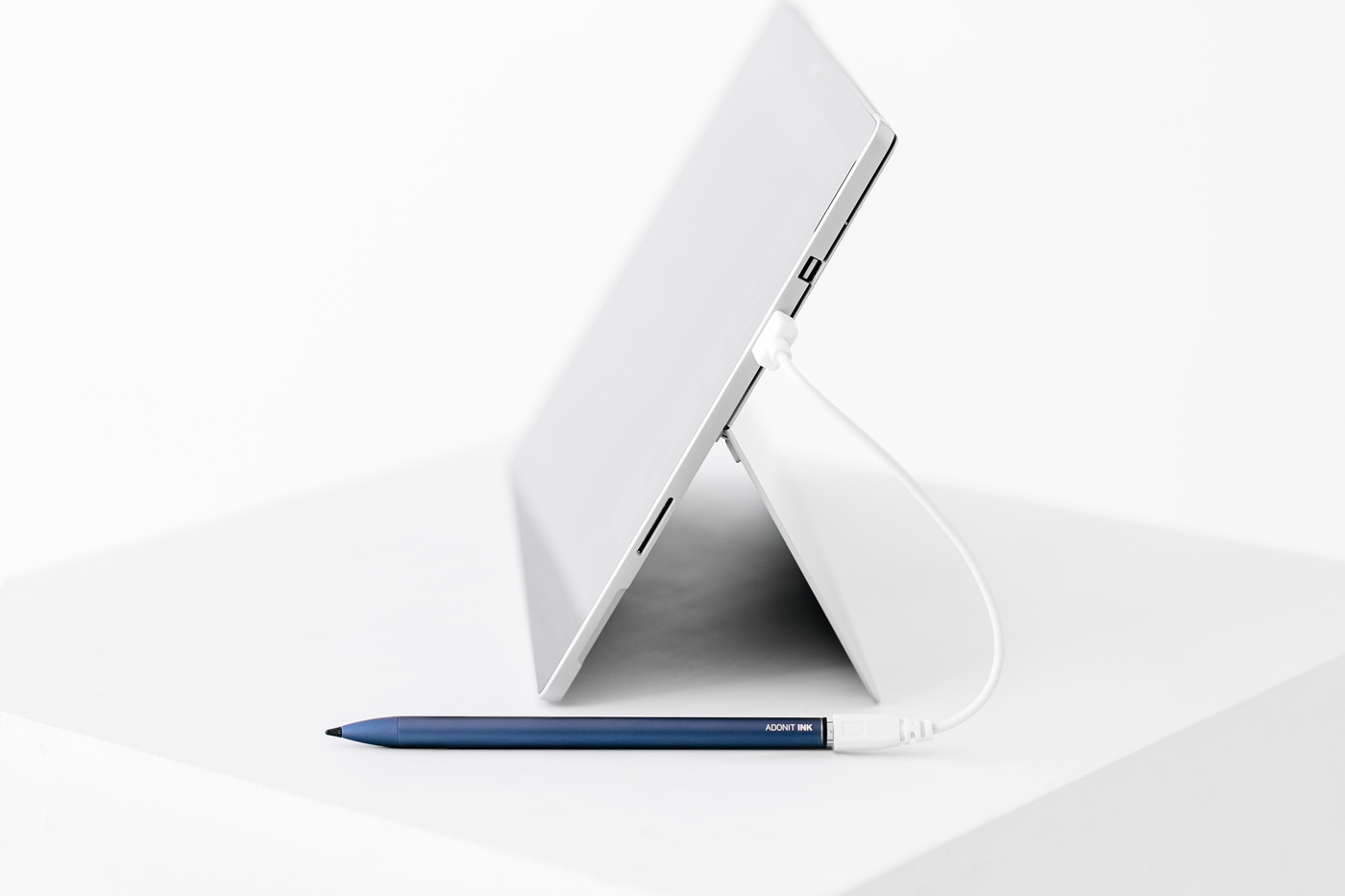 AoiroStudio
Apr 26, 2018
If you are a Windows user, this should be a cool tech just for you. Made for Windows, the fine folks from Adonit introduced recently the Adonit Ink Stylus. I liked the fact that you don't need an app nor a bluetooth connection, just power the stylus and you are ready to go! Navigate, tap or write as you will and with 80 hours of battery life and a full charge time of just 45 minutes by USB, travelling with the INK could not be more convenient.
In their words
Certified by Microsoft, the Adonit INK provides a turnkey stylus solution to any Windows device. Write and draw in exquisite detail with the INK's 1mm fine point tip that is both replaceable and streamlined. Ideal for design, the tip is also pressure sensitive and emulates real handwriting. Lines appear thicker or thinner depending on how hard the stylus is pressed whilst drawing or writing, meaning that intricate pieces of art can be created as naturally as if using pen and paper. The INK has a pressure level of 4096 for Surface 5 PRO and 1024 for Surface 4 PRO.
Rushed business meetings or frantic note taking at the back of a lecture theatre can be much neater with the handy palm rejection feature that allows users to write naturally and comfortably without worrying about extra marks on the page or PowerPoint. If a mistake in notes or doodles is made, the two shortcut buttons allow for easy right clicking and erasing.
Never get caught out again by a low power stylus with the INK's useful LED lights that indicate whether the device is turned on or off, the level of charge and when it is charging. The quick connection is designed to fit into users' busy, fast moving daily lives to make sure notes, reminders or design inspiration are never missed. Users can enjoy being creative whilst on long plane, train or car journeys and then simply use the clip function to ensure the INK is with them at all times. Weighing just 12g and having a 9.2mm diameter, it is a very comfortable travel companion.
Whether in a board room meeting, a lecture hall, noting down recipes in the kitchen or sketching new designs, the INK makes life more convenient. Using apps such as PowerPoint and OneNote, handwritten notes can be taken for business, studying or leisure. If looking for a more creative use, the INK works with apps including Sketchpad, Autodesk SketchBook and Fresh Paint allowing users to create sketches, paintings and illustrations on the move.
More Links
Learn more about Adonit Ink Stylus
Adonit Ink Gallery
Video
About Adonit
Adonit creates tools for the modern digital workplace. Since its Kickstarter inception in 2011, Adonit has launched a family of award winning, carefully curated products, including capacitive styluses and accessories for iOS and Android phones and tablets. Adonit revolutionised the way a stylus is used for creation. It has received nine awards for its high performing capabilities. For more information about Adonit and its products visit adonit.net.
[ad_2]