Apple Paves Way Towards Carbon-Free Aluminum Smelting Process as Latest Environmental Pledge
The aluminum used in Apple products ranging from iPhones to MacBooks could be more sustainably manufactured in as early as six years.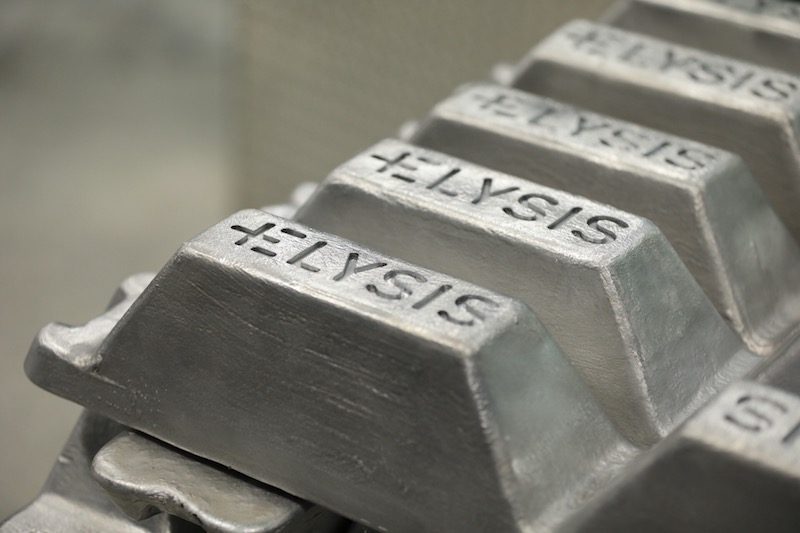 Apple today announced it has helped facilitate a collaboration between two of the world's largest aluminum producers, Alcoa and Rio Tinto, on a new carbon-free aluminum smelting process. Together, the companies have formed a joint venture called Elysis, which will work to develop the patented technology further.
Alcoa and Rio Tinto aim to achieve larger-scale production and commercialization of the process, with plans to license the technologies beginning in 2024. If fully developed and implemented, it will eliminate direct greenhouse gas emissions from the traditional aluminum smelting process developed over 130 years ago.
Instead of carbon dioxide, the new process releases oxygen, per Apple's press release:
Aluminum has been mass produced the same way since 1886, when it was pioneered by Alcoa's founder, Charles Hall. The process involves applying a strong electrical current to alumina, which removes oxygen. Both Hall's original experiments and today's largest smelters use a carbon material that burns during the process, producing greenhouse gases. […]

Alcoa has designed a completely new process that replaces that carbon with an advanced conductive material, and instead of carbon dioxide, it releases oxygen.
Alcoa said it is currently producing aluminum at its facility near Pittsburgh, Pennsylvania, where the process has been operating at different scales since 2009. The new process spanned decades of research and is referred to as the most significant innovation in the aluminum industry in more than a century.
Apple said its involvement started in 2015, when three of its engineers went in search of a better way of mass producing aluminum. Apple ultimately helped bring Alcoa and Rio Tinto together, and has now pledged an investment of $13 million CAD to the joint venture, along with continued technical support.
Apple CEO Tim Cook:
Apple is committed to advancing technologies that are good for the planet and help protect it for generations to come. We are proud to be part of this ambitious new project, and look forward to one day being able to use aluminum produced without direct greenhouse gas emissions in the manufacturing of our products.
Elysis will be headquartered in Montréal, Québec, with the Governments of Canada and Québec each investing $60 million CAD. Alcoa and Rio Tinto will invest $55 million CAD cash over the next three years.
Canadian Prime Minister Justin Trudeau and Premier of Québec Philippe Couillard were on hand for the announcement today. Trudeau said:
Today's announcement will create and maintain thousands of jobs for Canadians, significantly reduce Canada's carbon footprint, and further strengthen the aluminum industry in North America. It is a truly historic day for the aluminum industry – and for all Canadian aluminum workers – who play such an important role in our economy and our country's future.
Today's news follows Apple's announcement last month that all of its facilities are now powered with 100 percent clean energy and 23 of its suppliers have committed to do the same. Apple also introduced Daisy, a robot that can more efficiently disassemble iPhones to recover valuable parts for recycling.
This initiative is a testament to Apple's commitment to reducing the environmental impact of its products through continued innovation.
Tag: Environmental Responsibility
Discuss this article in our forums


[ad_2]