Google IO 2018 live blog: here's the latest from Google's big conference
Welcome to our live blog of Google I/O 2018. This annual meeting of the minds is primarily about teaching developers best practices, but it also serves as the launchpad for a ton of exciting announcements – stuff we can expect to see from Google within the next year. 
There's sure to be a load of info shared on Android P and AI (and lots of it). But will we also see new phones, tablets, VR/AR headsets and self-driving cars? There's only one way to find out – so stay tuned!
(10:38am PST) Google Assistant can now arrange food delivery, so that's the rest of my life sorted. 
Coming to Android this summer, Google is bringing an all-in-one Assistant-curated snapshot that pulls together your schedule and a list of activities and apps to get you started with your day. It will arrive on iOS at a later date.
Assistant is also invading Google Maps, letting you share ETAs with contacts, as well as starting up music from within the app.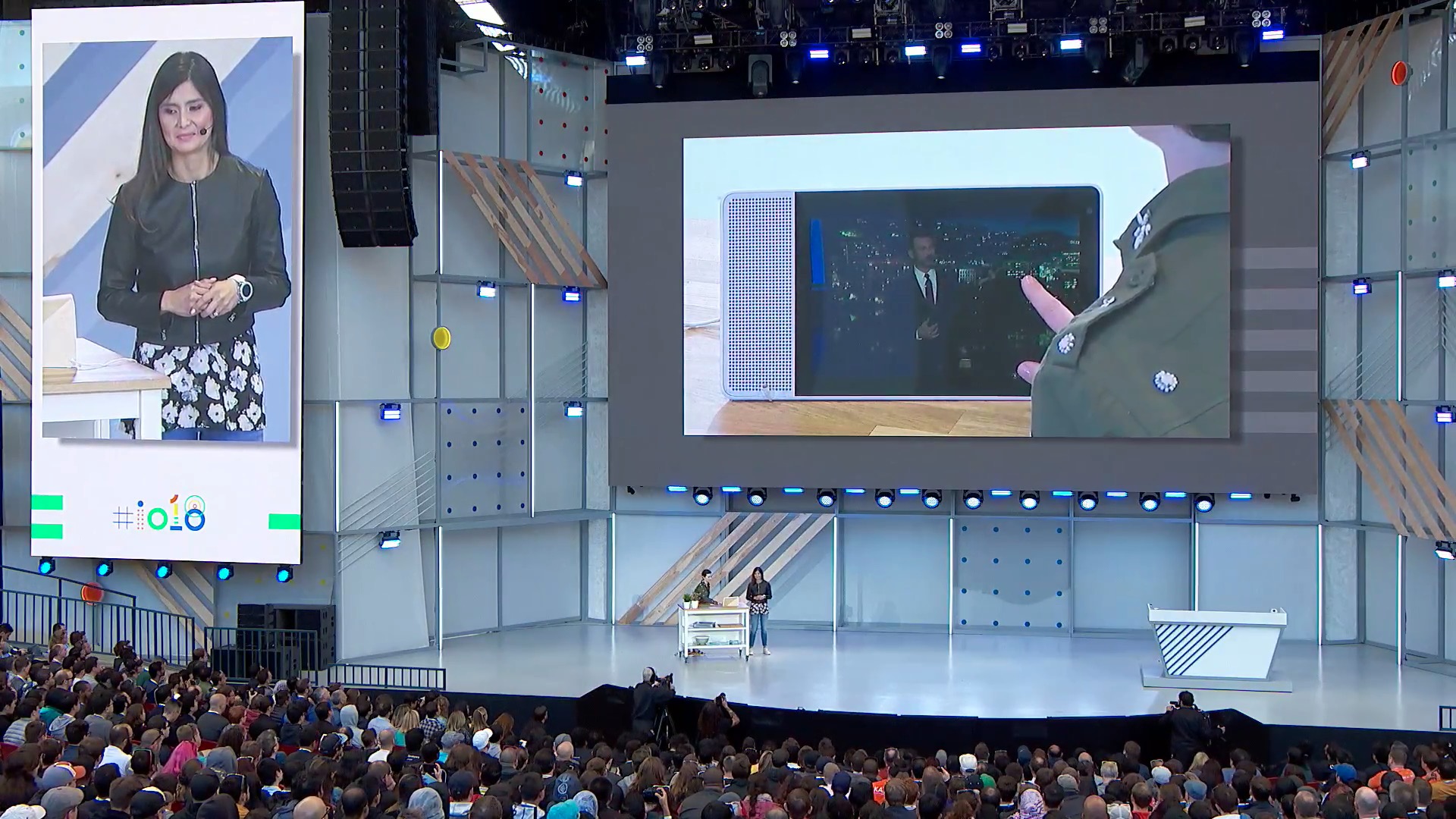 (10:34am PST) Google Assistant-ready smart displays will go on sale in July. Aside from having Assistant and the best of Android TV packed in, it seems like this will be the perfect device to have in your kitchen to show you recipes.
(10:31am PST) Scott Huffman has taken the stage, announcing that Google Assistant has made its way onto over 500 million devices, working on over 5,000 different types of products, ranging from phones to cars.
"Continued conversation" is a top-requested feature, allowing you continue a conversation with Google Home without beckoning "HEY GOOGLE" approximately one million times. It lets you ask for multiple things at once, Multiple Actions, it's called – it will be released later this month.
Google is expanding its Google Assistant for families, now demanding that kids add "please" to their queries, which is hilarious. Sometimes I find myself saying "please" to my Google Home and it feels a little weird, but I feel good about it when I consider that I'll perhaps be spared when the robots take over.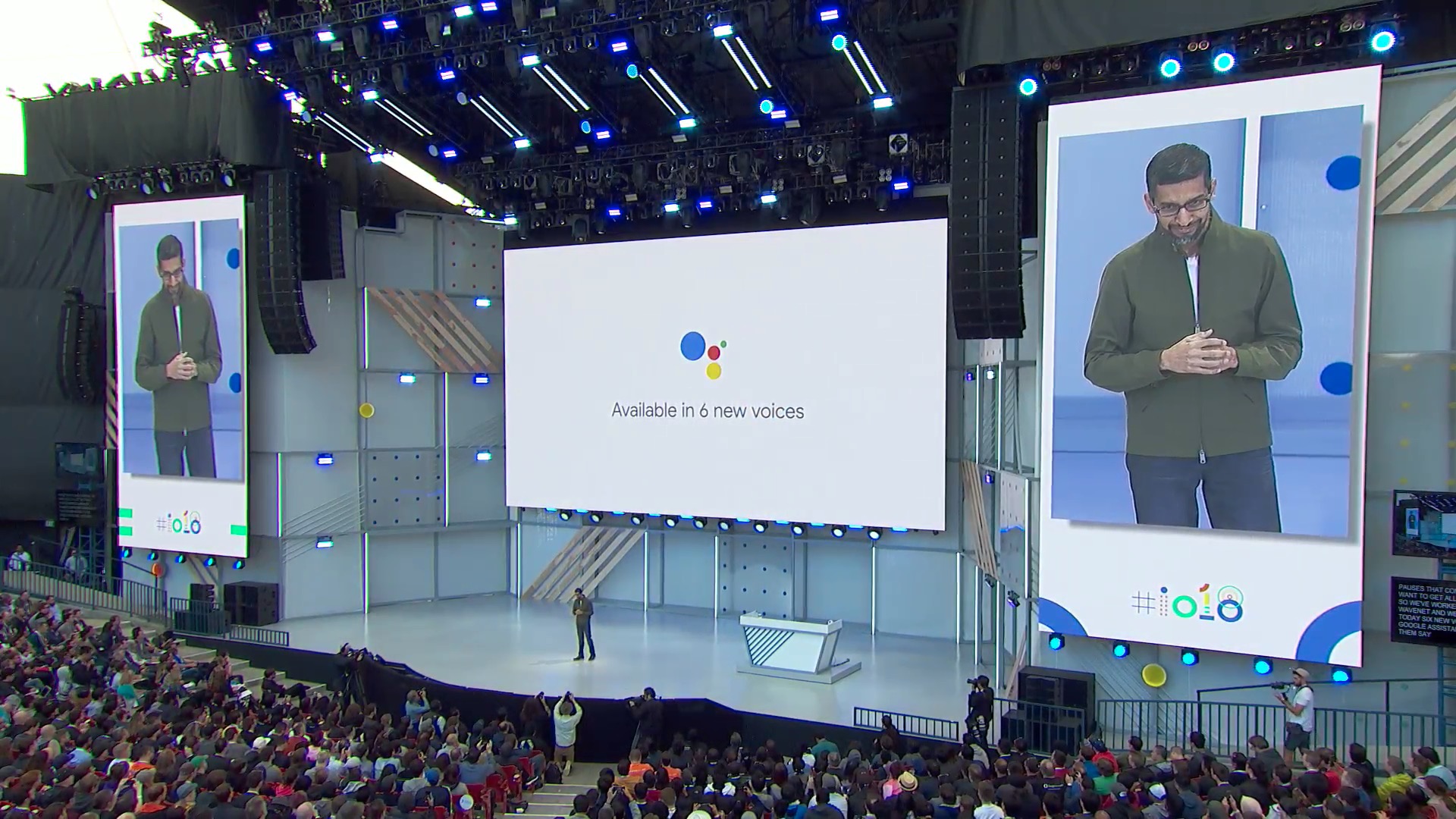 (10:22am PST) Pichai is touting some impressive Google Photos features that leverage its AI prowess. You'll soon be able to remove the color from a background to make the subject stand up. Another example showed an older black and white family photo colorized, all by the AI. It got a lot of 'woo' in the audience, and it's deserved.
In other news, Google Assistant's voice has been supercharged with six new voices that offer a few more variations. A clip showed John Legend voicing Google Assistant, and it's actually coming later this year. How goofy and wonderful.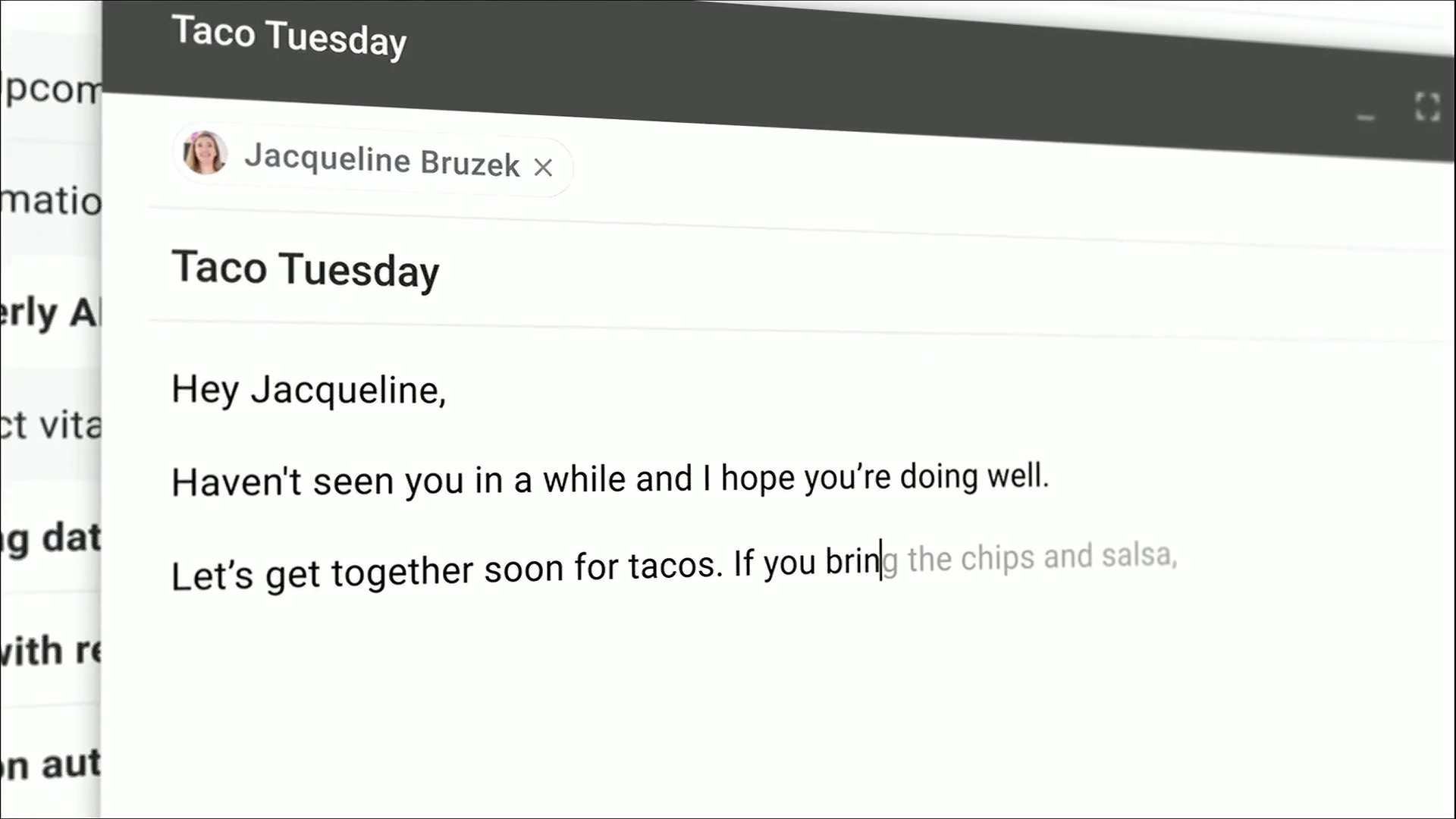 (10:17am PST) Gboard will be getting an update aimed toward adding accessibility features, specifically morse code, to the keyboard. This is an awesome move. It's available in beta later today, according to Pichai.
Shifting focus to Gmail, Smart Compose lets users hit tab in a new message and it will auto-compose an email according to your dictionary. So, the more you use Gmail, the better it will be able to predict your next word.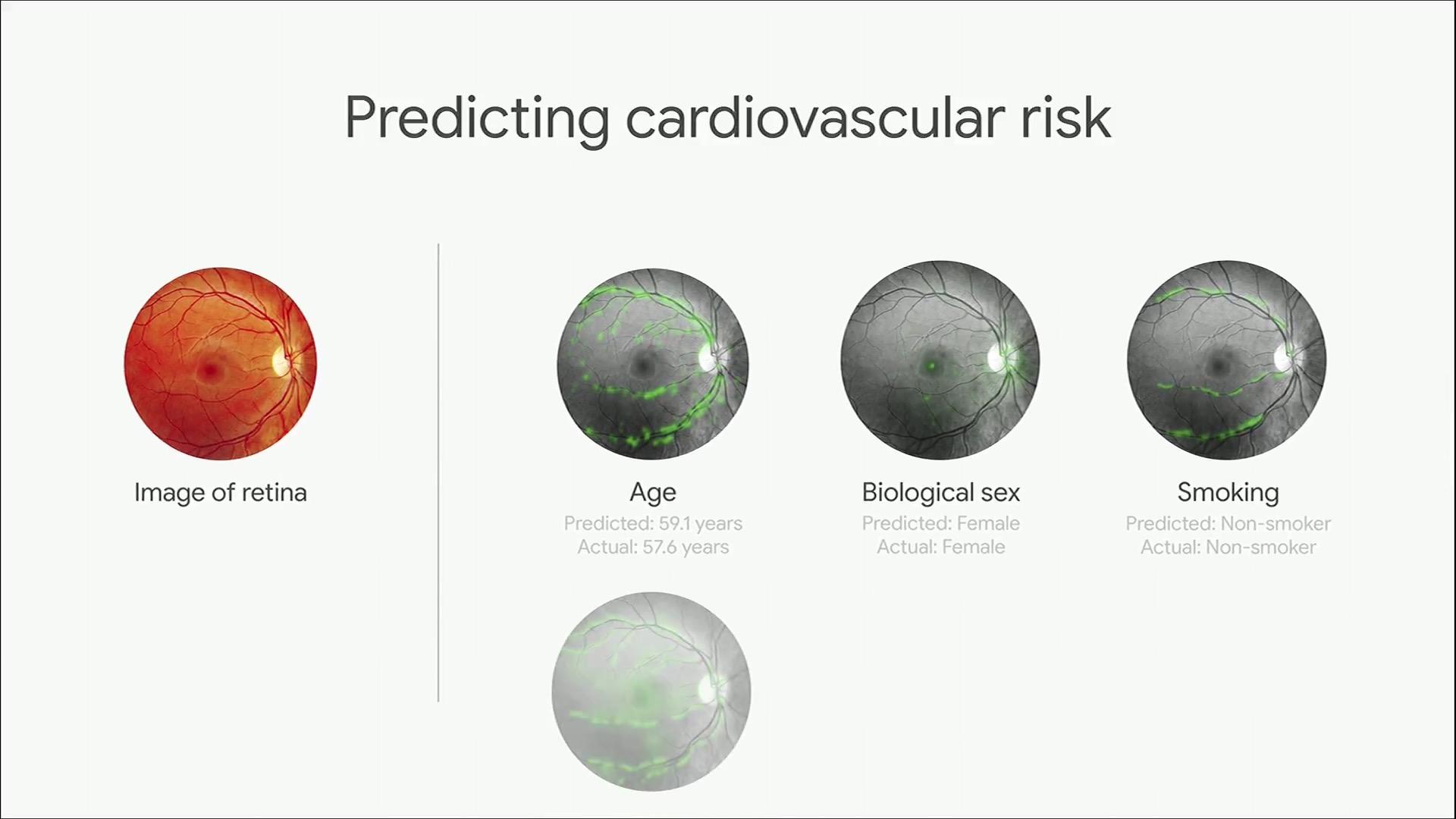 (10:09am PST) Moving on, Pichai speaks on AI as the core of Google business, and he says it impacts millions of people around the world, but frankly, that seems a little modest. 
Google AI is spearheading research on predicting cardiovascular risk by checking out scans of eyes, which thanks to machine learning, can tell what kind of risk you have of growing sick.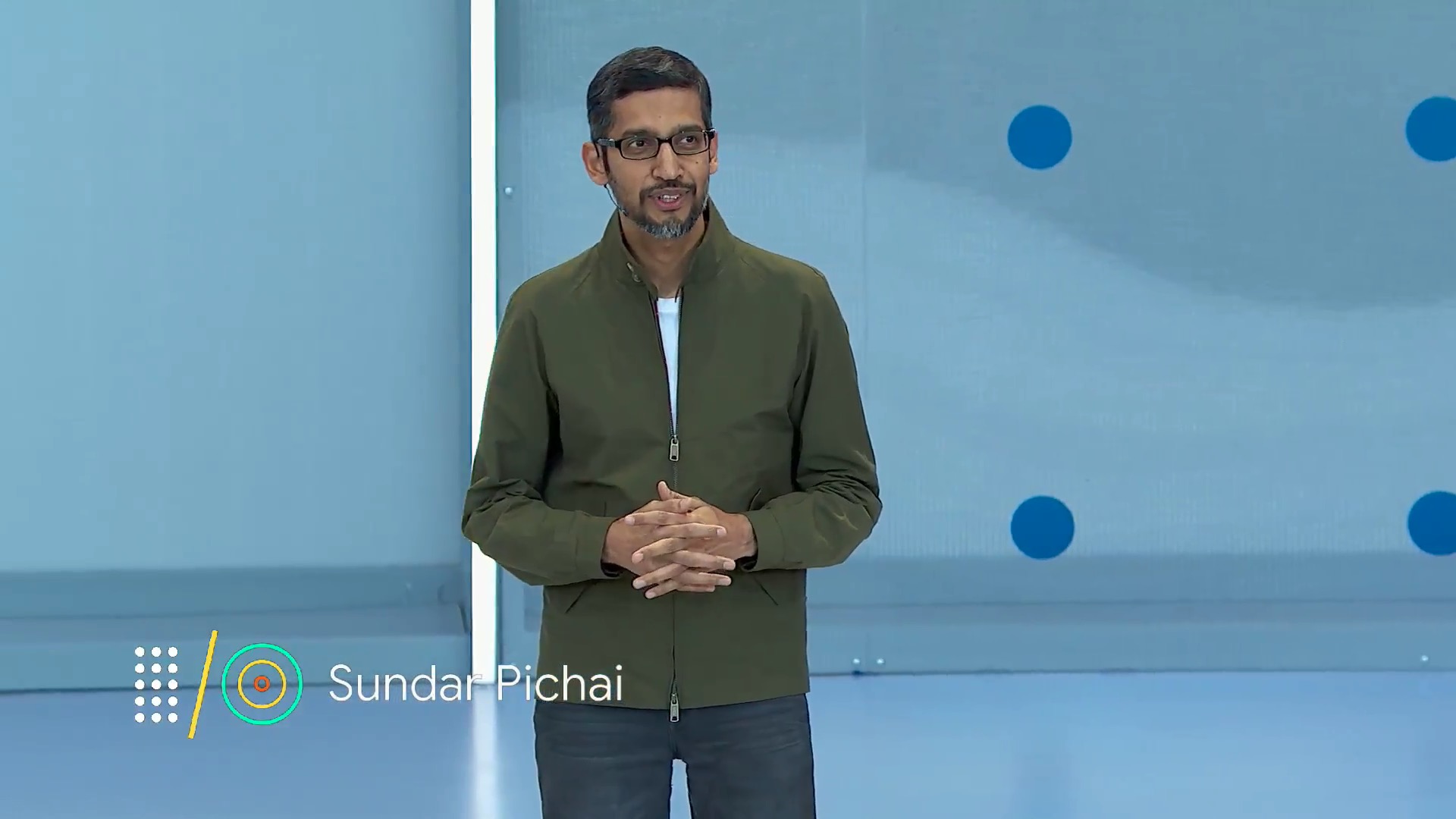 (10:03am PST) Google CEO Sundar Pichai has taken the stage following quite the inspirational little short video. 
First off, the hamburger emoji. "We didn't know so many people cared about where the cheese was", Pichai said. We didn't either!
(10:00am PST) Alright, the keynote has officially begun. Check in with our guide on how to watch Google IO 2018 to follow along with the live stream, and check back here for moment-to-moment insights.
(09:50am PST) We're killing a little time just before the keynote starts at 10am. Google demoed its World Draw experience and we took to the drawing pad to whip up a creation most artistic, if we do say so ourselves.
Things are about to get started, so stay tuned.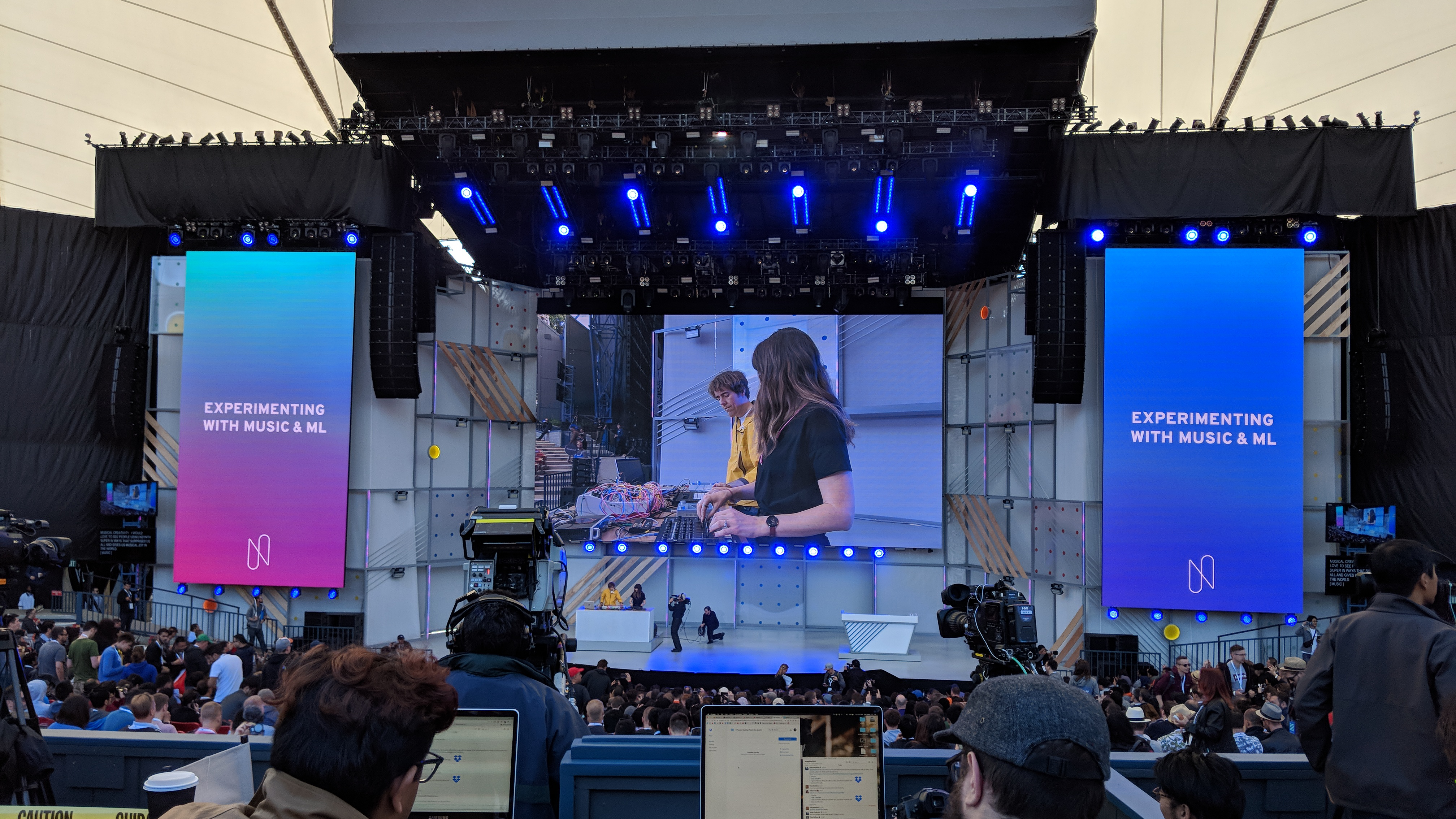 (09:27am PST) There's currently some bleeping and blooping going on at center stage at Shoreline Amphitheater. We're told that this is an experiment with music and machine learning – it's hard to tell where the music stops and the machine learning starts is hard, but either way, it's some real good bleeps and bloops.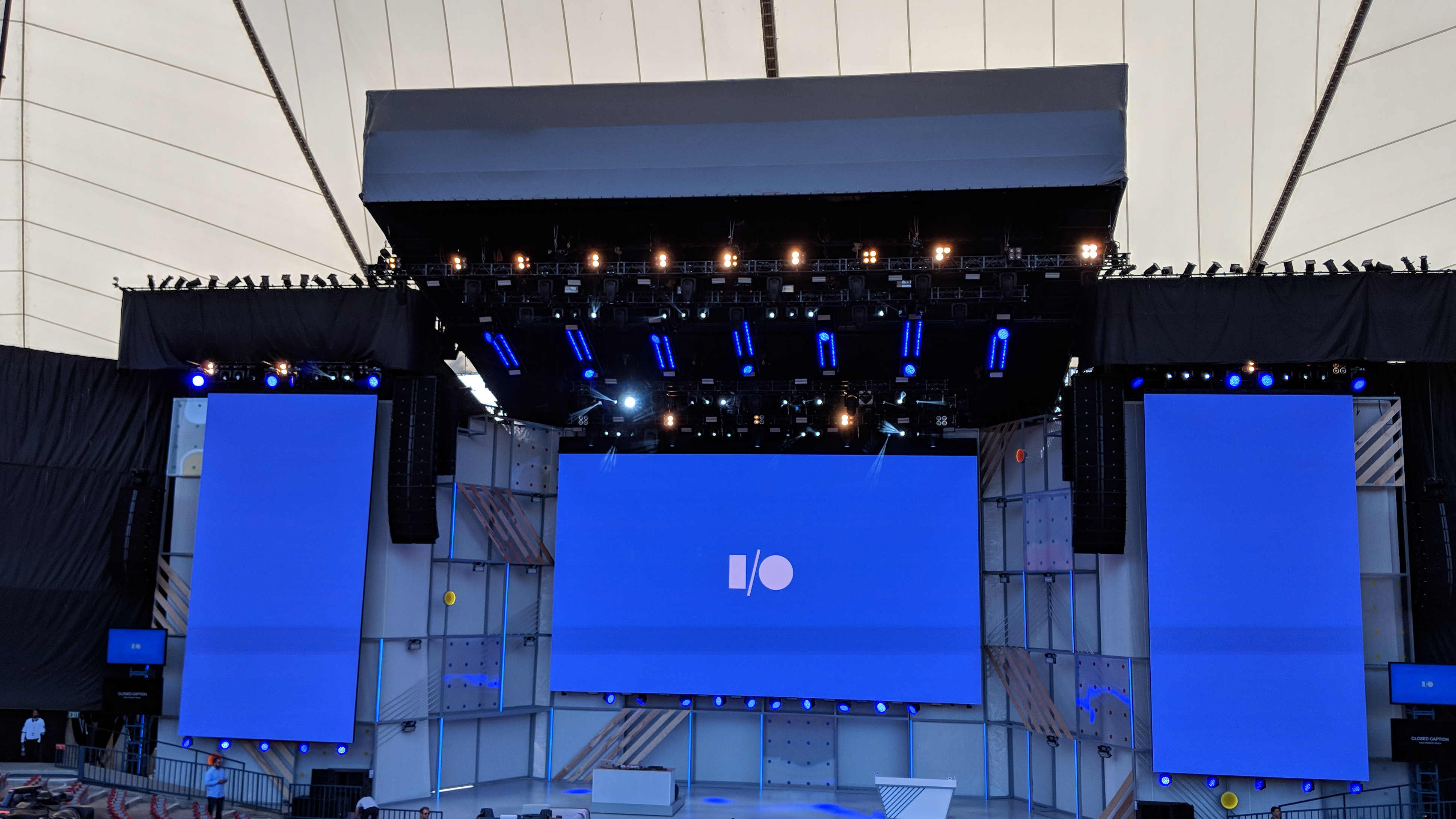 (8:41am PST) We're now seated inside of the venue well ahead of the 10am starting time of the keynote. 
Now is a good a time as ever to smell the roses, take a nice breath and prepare oneself for the deluge of information coming our way soon.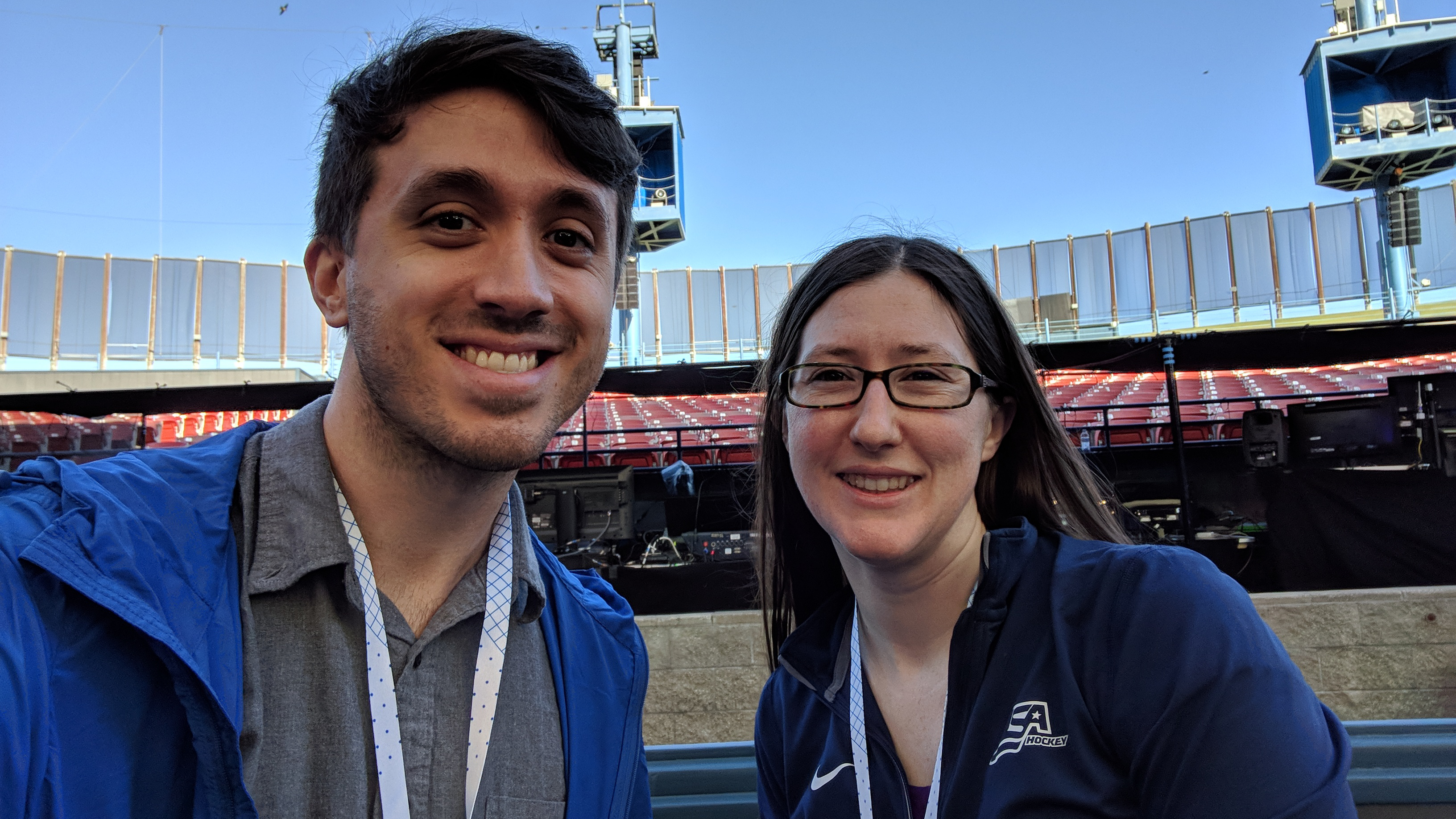 (8:00am PST) We've made our way into Shoreline Amphitheater here in Mountain View, CA. The sun is out and I've applied the correct amount of sunscreen to protect myself from it, as well as the burn of these fire-hot announcements…hopefully.  
I'm here with Michelle Fitzsimmons, who as a native to this part of the US definitely takes this beautiful weather for granted. As an East coaster myself, I'm gobbling it up.
We're being told that we'll begin queuing shortly to head into the amphitheater. We'll provide an update once we're inside.