3 Effective Approaches to Employee Retention
Employee retention is a top priority for HR leaders. It's often difficult enough to find the talent that businesses need in the first place, so it's crucial that once new hires start in the business they become productive and settled quickly. Yet research regularly shows that up to 1 in 4 of new hires leave a new role in the first 6 months, while up to 90% will use their experience of the first few months to decide whether to stay with the business in the long run.
Cost per hire and time to hire are both rising, so businesses must be able to engage and retain their talent or risk wasting their investment in recruitment. The four main reasons why new hires fail to settle are that either the role wasn't what they expected, they don't feel they fit with the culture of the organization, they can't get on with their colleagues or manager, or they don't see scope to progress or develop within the organization—all reasons that should be fixable without a major overhaul of the recruitment process.
The way we attract, hire, develop and retain people is a defining factor in how businesses succeed, and the HR processes and interventions along the way need to be able to support it. We don't need a major overhaul to the way HR teams recruit, but a few shifts in mindset can help with a few simple improvements to make things better.
1. Be Proactive with Onboarding
Whether you call it on-boarding or integration, the journey from being an interested job applicant to becoming a settled and productive employee will dictate the success of recruitment and boost that key measure of quality of hire. The quicker new employees become productive and fully immersed in organizational culture, the earlier they start contributing to the overall business. This in turn helps them to settle and therefore improves retention.
There's no point waiting for a new hire's first day before acquainting them with their workspace and colleagues. Let them find out more about the organizational values and purpose with regular content. Help them to start building internal social and professional relationships with their new colleagues, as soon as they've accepted an offer. Give them ample opportunities to find out everything they need to know about the role, what they'll be doing on a day to day basis, who they report to and, crucially, what success will look like for them after the first one, two and three months.
Make the probationary period about helping new hires settle, with regular two-way feedback and support from colleagues, rather than a test to be passed.
2. Enable People to Grow and Develop
Most new hires join a business looking for opportunities to learn new skills and develop. While hiring managers might look to bring in someone who has already done the role they are trying to fill, most successful hires step into a position that stretches and develops them. Talent management is more about enablement, supporting people in their growth and helping them to become lifelong learners.
If we redefine the way we bring people into the business, then we can continue their journey by helping them identify how and when to progress. The regular feedback sessions we start during the integration period should continue once new hires are settled, and form part of their performance management and development. Once there is ongoing dialogue an employee will feel more comfortable asking about their future progression and will be less likely to look elsewhere.
3. Rethink Retention: Ambassadorship
One of the problems of focusing on retention as a tactic from the business viewpoint is that it can fail to take into account what the employee thinks. Sometimes they will have a valid reason for looking to move on and rather than focus on retaining their skills and knowledge, we should focus instead on retaining our relationship with them.
Ex-employees are a valuable source of candidate referrals. They are ambassadors and advocates for our brand and our culture and can validate the employee experience by posting on employee review sites. While being future customers in their own right, they can influence others to use our products and services. And we mustn't forget the important role alumni play as part of our wider knowledge network.
Finally, in a business environment where the skills and capabilities we may need in the future are as yet unknown, ex-employees can return with newer experiences and knowledge and again work for the business. To keep this relationship alive, we need to make exiting the organization a positive experience, and one that encourages them to keep recommending us to others.
Employee retention doesn't always need a strategy or new process, but instead a new way of thinking. It should be the outcome of treating people well, having open lines of communication, helping them to be successful, and understanding the importance of maintaining long term relationships.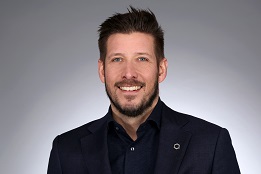 Appical started back in 1997 when Founder & CEO Gerrit Brouwer received a handbook with the military training program during his onboarding. This handbook laid the foundation for the founding of Appical in 2012. Gerrit noticed that onboarding was often priority number 11 and not top of mind. New employees were received on the first day of work without any background or only gradually being helped. Soon he came to the conclusion that a revolutionary interactive manual was needed, which helps HR and managers to make employees successful. That has become the mobile Appical app! Once the adventure started with six people in 'the garage' and now the Appical team has grown into an HR tech company with more than 50 employees!  Gerrit is a pure-bred entrepreneur, game-changer and an enormous tech- & gadget freak. He can transform a creative idea into a successful business strategy. He combines his experience as an entrepreneur with his passion for people to create a special, innovative onboarding-experience.
The post 3 Effective Approaches to Employee Retention appeared first on HR Daily Advisor.
[ad_2]