Belkin Debuts First MFi-Certified Power Bank With Lightning Input
Belkin today is launching the first power bank with Lightning input to be officially certified under Apple's MFi licensing program, assuring that the product meets Apple's standards for quality and compatibility. Belkin's BOOST↑­CHARGE Power Bank 10K with Lightning Connector, priced at $59.99, offers 10,000 mAh of charging power and is recharged over a Lightning connector using either a USB-to-Lightning cable or a compatible Lightning dock sold separately.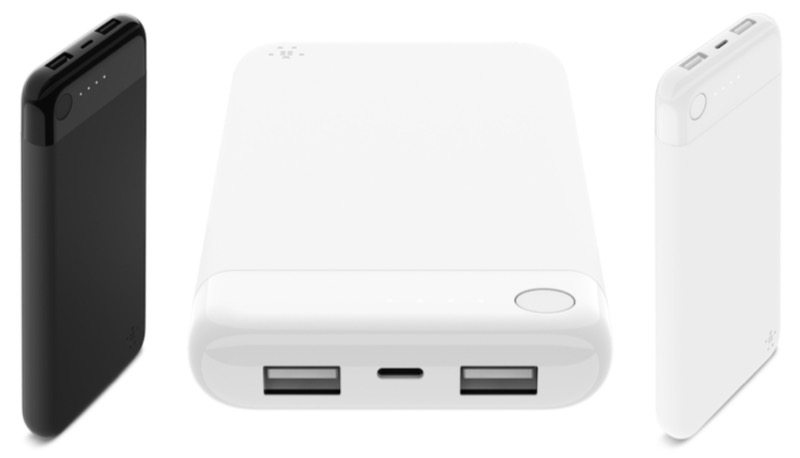 On the output side, the Power Bank 10K with Lightning includes a pair of USB-A ports, one at 2.4A for faster charging of iPhones and iPads and one at 1A for slower charging. A button-activated set of four LEDs on the top of the Power Bank shows the current charge level, and the button also lets you toggle between charging input and output modes if needed.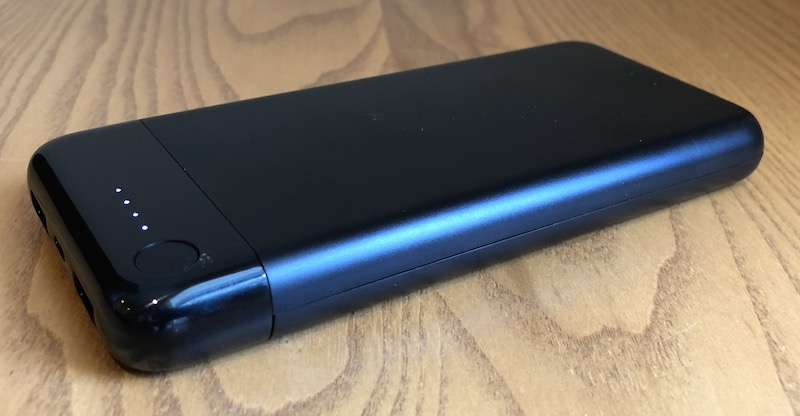 While power banks most commonly use micro-USB for charging input and a few are shifting over to USB-C, Lightning offers the benefit of needing only a single cable to both charge the battery pack and use the battery pack to charge your phone. If you've got a Lightning dock on your desk, you may also be able to use that to recharge the power bank, although it is significantly thicker than an iPhone so not all docks will be able to accommodate the power bank.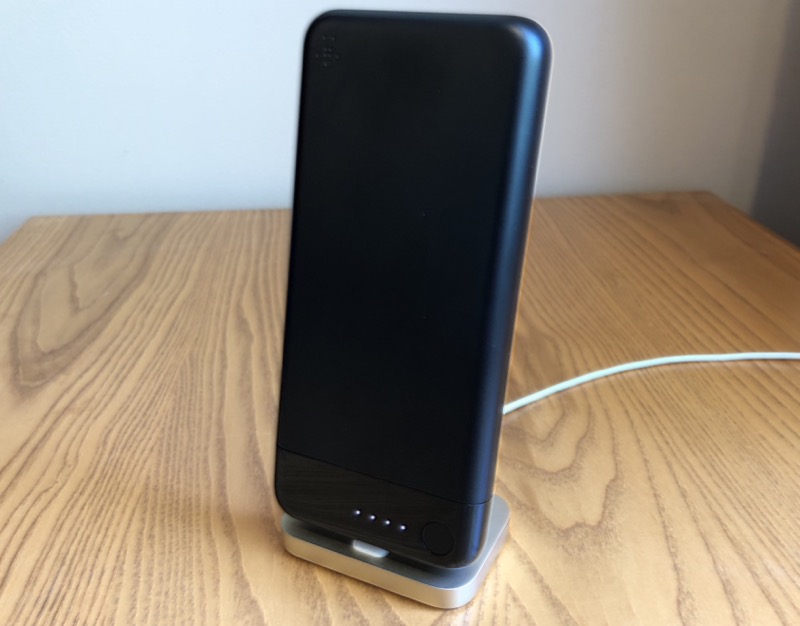 Charging on an Apple Lightning dock

The Power Bank 10K measures about 6 inches long, around 2.75 inches wide, and a little under 0.75 inches thick, so it's slightly smaller but substantially thicker than a Plus-sized iPhone. It weighs a little over 8 ounces, about 25 percent more than a Plus-sized iPhone.
In my testing, the power bank worked well, efficiently charging an iPhone connected to the 2.4A USB port. It also appeared to be able to maintain rated charging speeds with devices connected to both USB ports simultaneously. Recharging the power bank took three hours or so when connected to an iPad charger.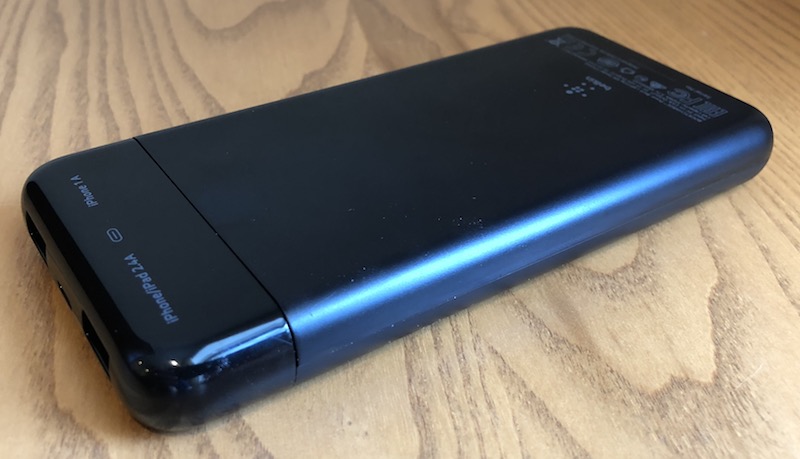 Beyond standard power banks, the launch of the first MFi-certified Lightning battery may also bode well for future similar accessories from other manufacturers, including the possibility of iPhone battery cases with Lightning input, a product family long requested by users.
Belkin's $59.99 BOOST↑­CHARGE Power Bank 10K with Lightning Connector will be available in black or white and is available for pre-order starting today through Belkin. It should begin shipping around the beginning of August.
For peace of mind, the BOOST↑­CHARGE Power Bank 10K with Lightning Connector includes Belkin's $2500 Connected Equipment Warranty, offering protection for any equipment damaged by power spikes or surges while properly connected to the power bank.
Note: Belkin provided a sample of the Power Bank 10K with Lightning Connector to MacRumors free of charge for the coverage purposes. No other compensation was received. MacRumors is an affiliate partner with Belkin and may earn commissions on purchases made through links in this article.
Tag: Belkin
Discuss this article in our forums