ColorWare Releases Custom-Painted AirPods With Classic Macintosh Design for $399
ColorWare this week released custom-painted AirPods with a classic Macintosh design, including a beige finish with faux vents and a six-color rainbow pairing button reminiscent of Apple's logo between 1977 and 1998.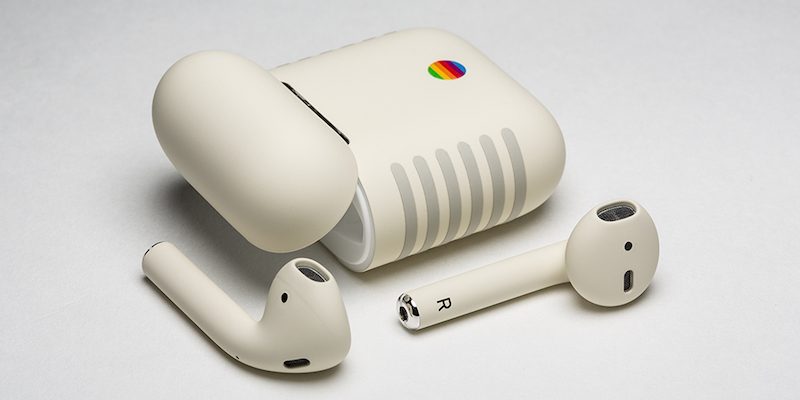 The limited edition AirPods Retro, as they are called, are inspired by the Apple IIe, which actually predates the original Macintosh by a year, but the computers shared a similar design with an iconic Pantone 453 finish.
ColorWare purchases the AirPods directly from Apple, applies the custom paint job to both the AirPods and their charging case, and then repackages them in Apple's original box with a Lightning to USB cable and documentation.
The company doesn't currently offer after-the-fact customization of used AirPods, so if you already own a pair, you're out of luck.
While the AirPods Retro have a unique design, they come at a steep cost of $399, more than double Apple's standard $159 price. Also be prepared to wait a bit, as shipping is estimated to take 3-4 weeks depending on the destination.
Keep in mind that Apple is expected to release second-generation AirPods with "Hey Siri" support at its usual September event, alongside new iPhones and its AirPower charging mat, so it may be best to hold off on these.
ColorWare also sells AirPods in limited edition Space Gray for $349 and dozens of other colors for $299. Prices are based on U.S. dollars.
Related Roundup: AirPods
Tag: ColorWare
Buyer's Guide: AirPods (Caution)
discuss this article in our forums