2018 MacBook Pro's 'Quieter' Keyboard Compared to Previous MacBook Pro Keyboard
Apple's new 2018 MacBook Pro models feature a third-generation butterfly keyboard, which Apple says has been improved for a "quieter typing experience."
The difference in sound between the quieter 2018 MacBook Pro keyboard and the older butterfly keyboard in an earlier version of the MacBook Pro has been demoed in video by TechCrunch, with the difference in sound clearly audible.
The sound coming from the 2018 MacBook Pro keyboard is noticeably muffled compared to the sound coming from the previous-generation MacBook Pro, which, as TechCrunch points out, sounds much more like a typewriter.
Multiple hands-on experiences with the 2018 MacBook Pro shared by various media sites yesterday have also confirmed that the new third-generation butterfly keyboard is a good deal quieter than previous keyboards.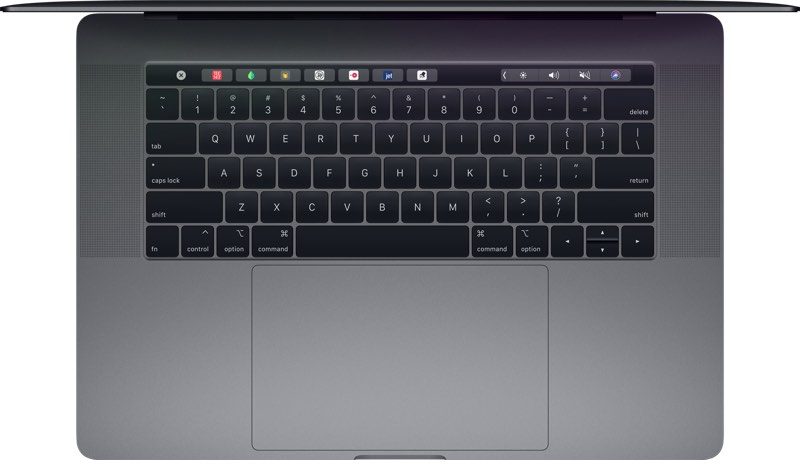 When it comes to feel, though, reviews have said that the keyboard doesn't feel any different, as it's using the same butterfly switches with the same amount of key travel.
According to Apple, the focus with the third-generation keyboard was dampening key sounds, and the company has not confirmed if specific changes were made to address keyboard failure issues present in 2016 and 2017 MacBook Pro models.
Some 2016 and 2017 MacBook Pro owners have experienced issues with sticky, unresponsive, or repeating keys, leading Apple to launch a repair program for those machines. Apple is offering free repairs for affected MacBook Pro models, but it continues to be unclear if design changes have been implemented to prevent the issue, both in earlier machines and the new 2018 machines.
More information will be available on the 2018 MacBook Pro keyboard when it's unveiled through the teardowns that should be coming soon.
Related Roundup: MacBook Pro
Buyer's Guide: MacBook Pro (Buy Now)
Discuss this article in our forums