Apple Stops Selling 2015 MacBook Pro, Lineup Now Limited to Thunderbolt 3 Models
Alongside the release of 2018 MacBook Pro models today, Apple has stopped selling the sole 2015 MacBook Pro that remained available for purchase on its online store, marking the end of an era for the notebook.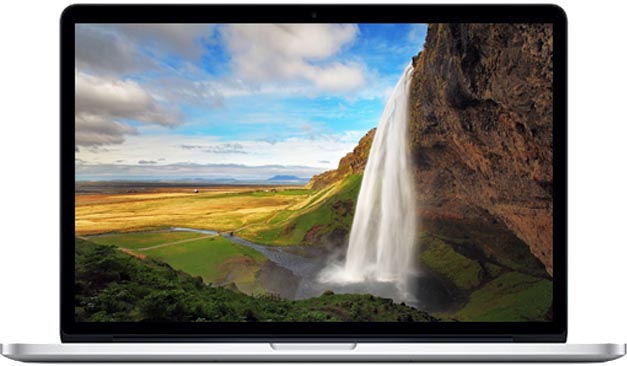 Until now, Apple continued to sell one 15-inch configuration of the 2015 MacBook Pro for customers who preferred the notebook's wide range of connectivity options, including a pair of Thunderbolt 2 and USB-A ports, an HDMI port, an SD card reader, and Apple's break-away MagSafe power connector.

Apple no longer sells a MacBook Pro like this

By comparison, the 2016 and later MacBook Pro is equipped solely with two or four Thunderbolt 3 ports, depending on the model, that can deliver power, USB, DisplayPort, HDMI, and VGA over a single connection. All of Apple's notebooks continue to have 3.5mm headphone jacks as well.
The overall design of the 2015 MacBook Pro was first introduced in 2012, when Apple released its first MacBook Pro models with Retina displays. The notebook had a much slimmer design compared to pre-2012 models, after Apple removed the built-in Ethernet port and CD/DVD optical drive.
With the removal of the 2015 model, the new MacBook Pro lineup is now exclusively Thunderbolt 3 models. Those looking for expanded connectivity without adapters are now limited to the outdated MacBook Air, equipped with Thunderbolt 2, two USB-A ports, an SD card reader, and MagSafe 2.
The 2015 model was also the last MacBook Pro to feature a scissor mechanism keyboard. The lower-profile butterfly mechanism keyboard introduced on the 2016 and 2017 MacBook Pro has proven problematic for some customers, resulting in Apple launching a service program offering free repairs.
Related Roundup: MacBook Pro
Buyer's Guide: MacBook Pro (Buy Now)
Discuss this article in our forums