iPhone SE 2 Predicted to Be Discontinued in September as Rumors Remain All Over the Map [Update: Corrected]
Update: BlueFin Research has informed MacRumors that the research note that was obtained and shared by Barron's was misinterpreted.
It did not refer to the discontinuation of the iPhone SE, but rather suggested Apple has nixed plans to produce a second-generation iPhone SE, which has been called the "iPhone SE 2" in rumors. BlueFin Research did not mention the original iPhone SE model in its note and the information pertains solely to the iPhone SE 2.
Original article:

Apple might discontinue the iPhone SE in the third quarter of 2018, at least according to BlueFin Research analysts John Donovan and Steve Mullane.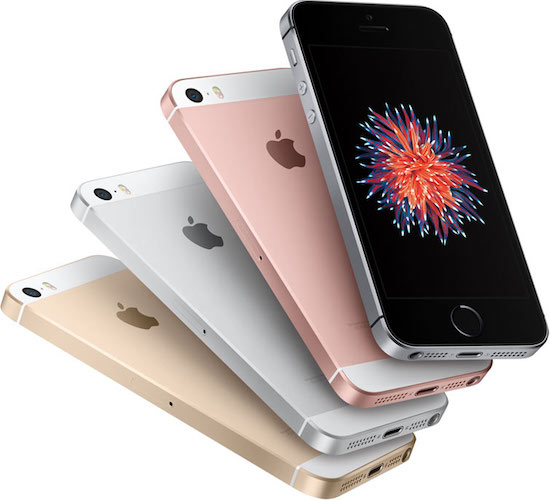 If accurate, the prediction suggests Apple will stop selling the iPhone SE in September, when it is widely expected to release a second-generation iPhone X, a tentatively named iPhone X Plus, and an all-new 6.1-inch iPhone, the latter of which is more or less expected to be a budget iPhone X.
In that case, the iPhone 7 would likely shuffle down the lineup to become Apple's lowest priced smartphone, taking over the $449 price point currently held by the iPhone 6s, which is also likely to be discontinued in September.
It's worth noting that Donovan and Mullane do not appear to cite any sources behind their prediction, so their guess is as good as anyone's. We've reached out to the research firm for clarification, and we'll update if we hear back.
The fate of the iPhone SE has become increasingly uncertain as time goes on, as the current model has not been updated since it was first released in March 2016, beyond gaining larger storage capacities of 32GB and 128GB in March 2017. The device also received a price cut, from $399 to $349, last September.
iPhone SE rumors have been all over the map. Multiple reports claimed that a second-generation model would be released in the first half of 2018, but oft-accurate Apple analyst Ming-Chi Kuo cast doubt on those rumors. Kuo was right, as WWDC capped off the first half of 2018 with no iPhone SE refresh in sight.
Beyond timing, rumors have also conflicted about the design and features of a new iPhone SE, should there ever be one. For the most part, expectations fall into two camps: one that expects a minor refresh, with a bump in tech specs, and another that expects a full redesign inspired by the iPhone X.
A recent report claimed that Apple has prototyped several different iPhone SE models, including one with a notched display and no home button, while other prototypes are believed to have a similar design as the current iPhone SE, except with a glass back, presumably to allow for wireless charging.
The two biggest draws of the iPhone SE are its smaller size, suitable for one-handed usage, and its lower price. It's hard to imagine the device having an iPhone X-esque design at this point without a significantly higher price tag, so we're more inclined to expect a relatively minor refresh if any.
The current iPhone SE looks much like the iPhone 5s, including its smaller four-inch display, preferred by a subset of customers. The device is powered by Apple's A9 chip, like the iPhone 6s and iPhone 6s Plus, and it has 2GB of RAM, a 12-megapixel rear camera, a 3.5mm headphone jack, and Touch ID.
We'd place our bets on a bump in tech specs that brings the iPhone SE internals more in line with the iPhone 8, should the device live on.
Related Roundup: iPhone SE
Buyer's Guide: iPhone SE (Don't Buy)
Discuss this article in our forums