Meet Kareen Waris aka Waspa: 11-year-old kid with a tremendous drawing talent
Meet Kareen Waris aka Waspa: 11-year-old kid with a tremendous drawing talent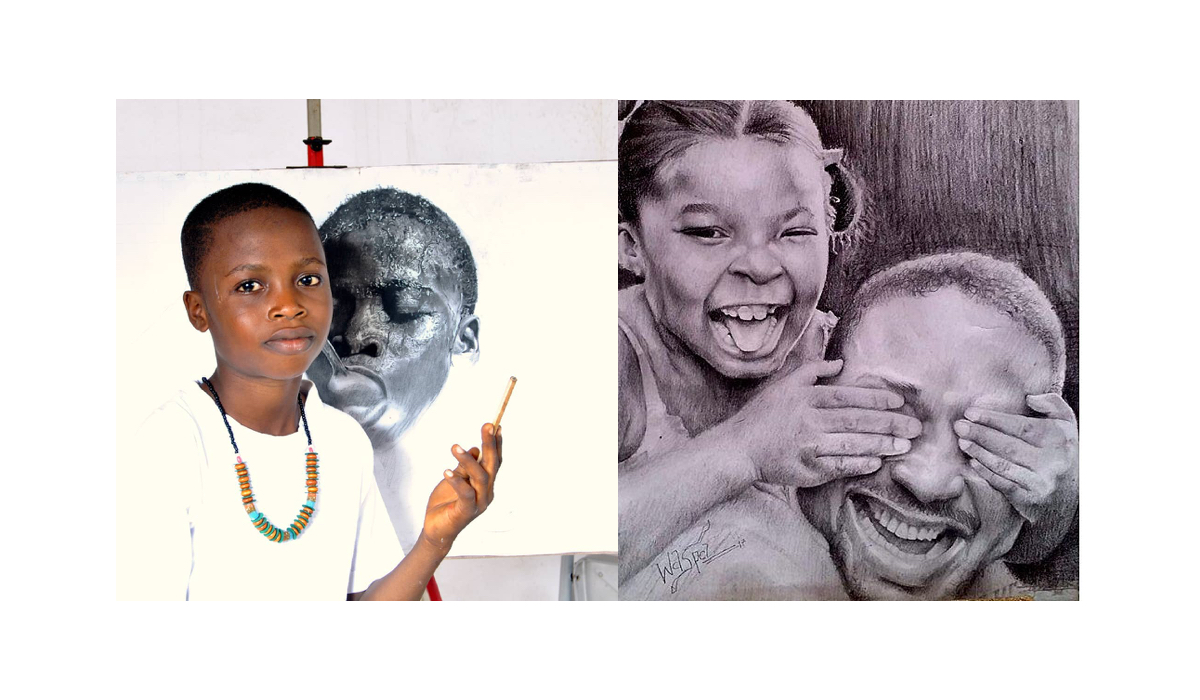 AoiroStudio
Jul 11, 2018
I think the title says it all basically! Meet Kareen Waris who is also known as Waspa that is currently living in Lagos, Nigeria. What is particular is that he is super talented artist and at only age of 11-years-old. Kareen started drawing at the age of 6 and his drawings are generally focused on portraits as we would call it: "hyperrealistic". If you pay close attention, his drawings almost feel like a photograph. We had to feature his work on ABDZ, and we think he is the youngest artist we have ever featured. That's very unique and impressive!
Meet Kareen Waris
I want to use this medium to say a BIG THANK YOU to those who have been supporting me in every areas. Special thanks to @oohiolei @osheoluwa @temmytadabalogun @splufiknigerians @splufiknigerians @tundeednut @officialarole @gtbank @waptvchannel @wazobiatvng @emma4impact @vivacityvegankitchen @farabaleafrica @arinze @ayowole_art @olodumare91 you are all part of my succeess Story. I love you all.
More Links
Learn more about Kareen Waris
Via Instagram
Waspa art …its in me. I thank God for this pencil work With time i will get there.
Happy birthday @ibrahim_chatta
Am back on instagram. Pencil art #hyperrealism #waspa …It's in me
My self portrait I drew this last year (2017) #laugh #andinkrasymbol #selfportrait #ayowoleartacademy
Self portrait I also drew in year (2017) I am waspa the bitty artist It's in me #selfportrait #andinkrasymbol #ayowoleartacademy
Part of the portraiture I did in year 2017 @wizkidayo I am waspa.
Regrann from @ayowoleacademyofarts – @theslowart working on the portraiture of @akinwunmiambode Medium: pastel on paper …. – #regrann