True Tone in 2018 MacBook Pro Extends to LG UltraFine and Apple Thunderbolt Displays
When using certain external monitors with the new 2018 MacBook Pro models, the built-in True Tone feature that matches the color of the MacBook Pro's screen to the ambient lighting in a room will also extend to the connected display.
According to a support document published this morning by Apple, True Tone can adjust the Apple Thunderbolt Display using an Apple Thunderbolt 3 to Thunderbolt 2 adapter, the LG UltraFine 5K Display, and the LG UltraFine 4K display.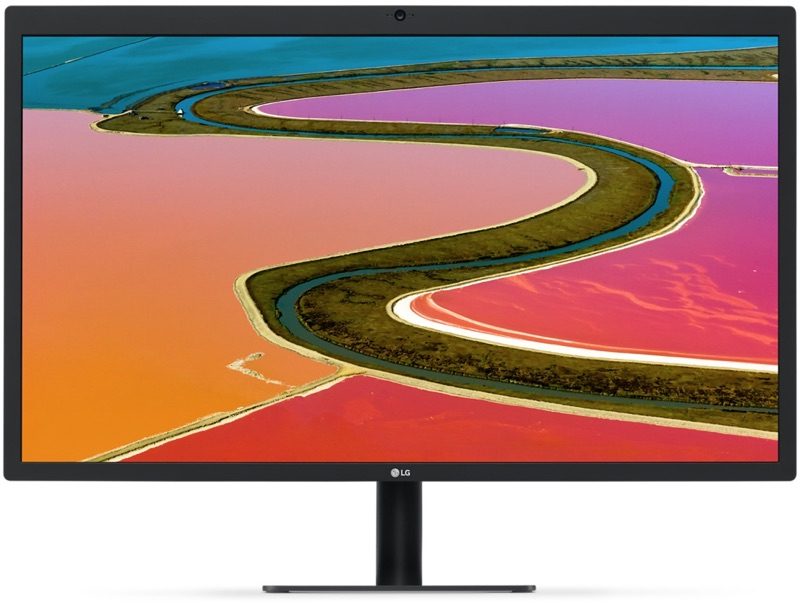 When using these displays, you can activate or deactivate True Tone by clicking on the Apple logo in the menu bar, opening up System Preferences, choosing the Displays section, selecting the Display tab and then selecting or unselecting the True Tone checkbox.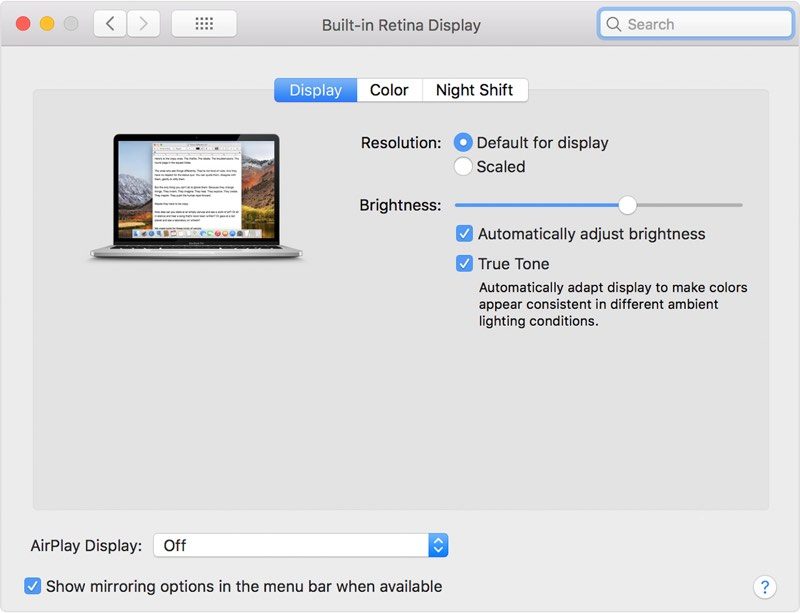 With other third-party monitors, True Tone will not be an available option.
True Tone, first introduced on the iPad Pro and then the iPhone X, uses the sensors in the MacBook Pro to measure the white balance in the room, adjusting the tone of the display for a more natural viewing experience.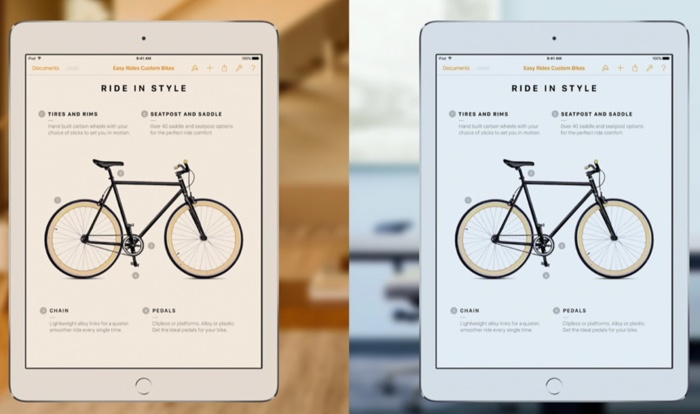 True Tone can cut down on eyestrain and it allows for a more paper-like look for websites, documents, and more.
The True Tone feature is available in the new 13 and 15-inch 2018 MacBook Pro models, which Apple unveiled yesterday. You can purchase the new machines from the Apple online store, with stock configurations set to arrive in just a few days after purchase.
Buyer's Guide: MacBook Pro (Buy Now)
Discuss this article in our forums