Apple Revises Plans for Contentious Federation Square Store in Australia
Apple today submitted revised blueprints for its planned Federation Square retail store location in Melbourne, Australia, according to the Federation Square website.
Apple first announced the new flagship store in December, set to be built at Federation Square, a shopping center, public square, and mixed-used space in the heart of Melbourne.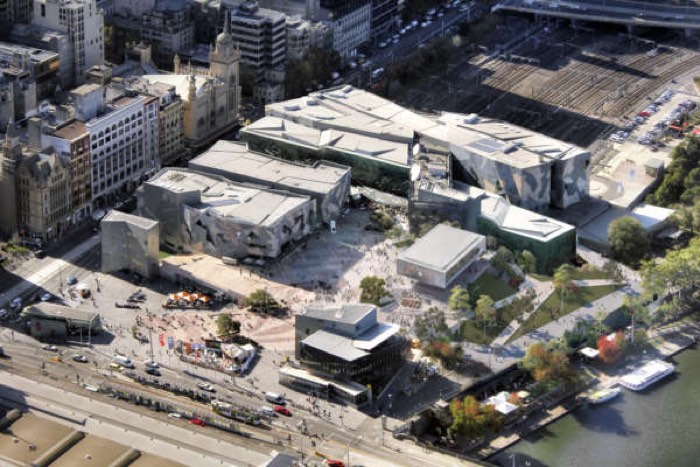 The new Federation Square design

The construction of the new store calls for the demolition of the well-known Yarra building, which has infuriated Melbourne residents and led to major protests suggesting the public space should not be given over to a corporation.
Melbourne's City Council in February backed a motion to lobby for a new store design due to both the backlash and the dissatisfaction with Apple's planned store design, which has been described as a "Pizza Hut pagoda."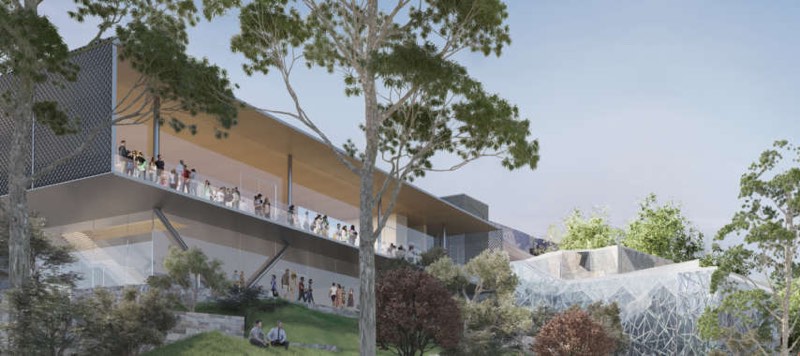 Another angle of the new store design

The new design plan, created following a series of design workshops that included Federation Square Management, the Victorian Government, the Melbourne City Council, and Apple, features a building with a simpler, more streamlined look that better fits in with the Federation Square aesthetic.

The original Federation Square design proposed by Apple

The pagoda-style roof has been abandoned in favor of a flatter design that will house solar panels. The design offers 500 square meters of new public space, more outdoor shading, a better connection to the Yarra river, and plans for cultural events.
Apple's revamped design is part of a "broader reimagining" of Federation Square, which includes the new Digital Facade on the Transport Building and the new Melbourne Metro Train Station entrance.
According to Federation Square CEO Jonathan Tribe, the new store design is "consistent with Federations Square's Civic and Cultural Charter, which recognises Melbourne's pre-eminence as a centre for creativity and innovation." The Federation Square leadership expects the Apple Store to boost visitor numbers, bringing an additional two million people to Federation Square each year.
Current plans continue to call for the destruction of the Yarra building, so it's not clear if Melbourne residents will be satisfied with Apple's planned changes. At the very least, the new design is less intrusive, which could win acceptance from protestors.
Related Roundup: Apple Stores
Discuss this article in our forums