Roku Enters the Wireless Speaker Market
Roku Enters the Wireless Speaker Market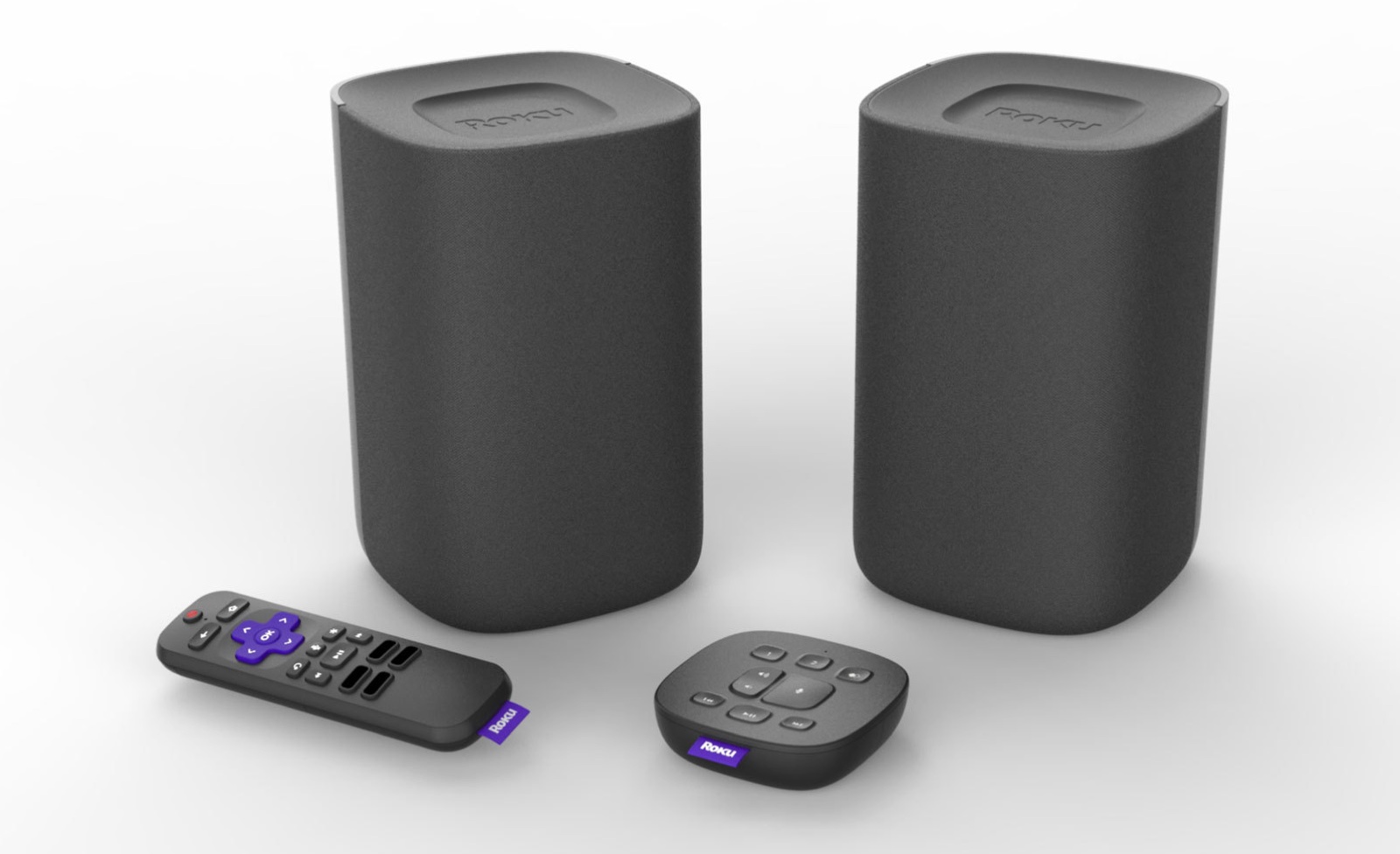 Brett
Jul 19, 2018
Boldly going where no TV stick has gone before.
In the war for our attention in the living room, Roku's become a household name. Well known for their sleek set-top boxes, sticks, remotes & TVs, Roku's been a driving force behind much of our steady stream of Hulu & Netflix binging. But unlike Apple, Google, and Amazon, they hadn't yet ventured into the audio spectrum of our entertainment systems – until this week, anyway.
With the Roku TV Wireless speakers, Roku's aiming to simplify the home theater experience. Simply plug them in, follow some on-screen prompts on your Roku TV, and you're all set. It's a dream setup for anyone that's looking to improve the audio quality of their smart TV, but without going through the hassle of a higher-end sound system.
And for $149 (or $199 once the "presale offer" ends on 7/23) it's comfortably within the territory of an affordable upgrade to your living room.
A notable feature for these speakers is their ability to stream audio, wirelessly, in real-time from your TV. Anyone who owns a Chromecast + Google Home, Apple TV + HomePod, or Amazon Fire Stick + Alexa will tell you: It's a real drag that they're unable to replicate this seemingly table-stakes feature. Roku skirts around these hurdles by leveraging their own Roku Connect platform to keep the software and hardware working smoothly together. And yes, it also supports Bluetooth.
Speaking of hardware, I'll be honest – they're … fine. They're black speakers with some plastic. Cheers. Sure, I'll admit, I appreciate the lack of overt branding or chrome, but I don't think Roku's going for any design awards with these. This set of speakers is really looking to scratch a pretty specific itch: Folks who just want better sound than their TV, that works wirelessly, and doesn't break the bank.
If that sounds like you, (and you're already running some Roku hardware,) then I think you may have found yourself a winner.
Check out all the info over at Roku.com