The First-Ever Apple Store, Introduced by Steve Jobs in 2001, Set to Receive Facelift
The very first Apple Store opened its doors on May 19, 2001, at the Tysons Corner Center shopping mall in McLean, Virginia, near Washington D.C. Now, just over 17 years later, those doors may soon close temporarily.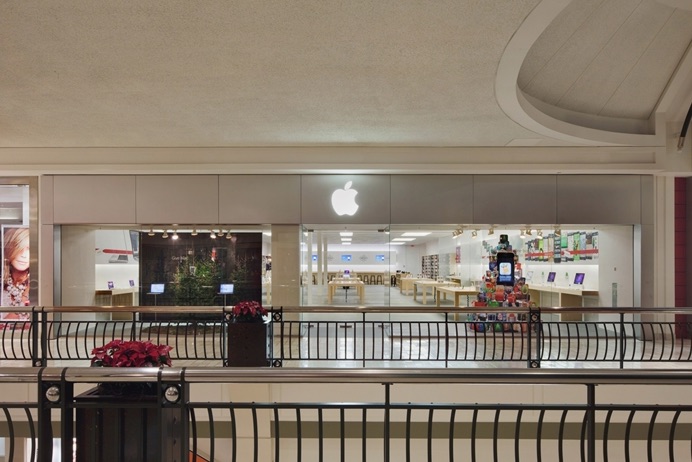 Apple Tysons Corner

Planning documents filed with the Department of Planning and Zoning in Fairfax County, Virginia this month, viewed by MacRumors, reveal that Apple plans to make significant interior alterations to the store, with demolition work involved, suggesting that the location is set to receive a facelift.
The permits issued don't indicate when renovations will begin, nor is it clear whether Apple will modernize the current store, or relocate to a different area of the shopping mall, as it has done with some of its other stores. An anonymous tipster tells us the store may move to the opposite end of the mall.
Apple Tysons Corner has a lot of nostalgia attached to it, as the company's first-ever retail store. Shortly before it opened to the public, the late Steve Jobs previewed the store to a group of journalists, including Walt Mossberg, introducing iconic features like the Genius Bar that still exist today.
Just months after the dot-com collapse, some critics viewed the Apple Store as a risky move. But, some 500 people lined up at Apple Tysons Corner for its grand opening, foreshadowing the long queues on iPhone launch days.
Together with Apple's store in Glendale, California, which opened the same day, the two locations welcomed over 7,700 people and sold a combined total of $599,000 of merchandise during their first two day weekend, according to Apple's press release at the time. It was considered a resounding success.
Apple Tysons Corner has already received a facelift at least once before, in the 2000s, losing its iconic black entrance with two Apple logos, which remains in use at just three stores: Tice's Corner, Southpoint, and Cherry Creek.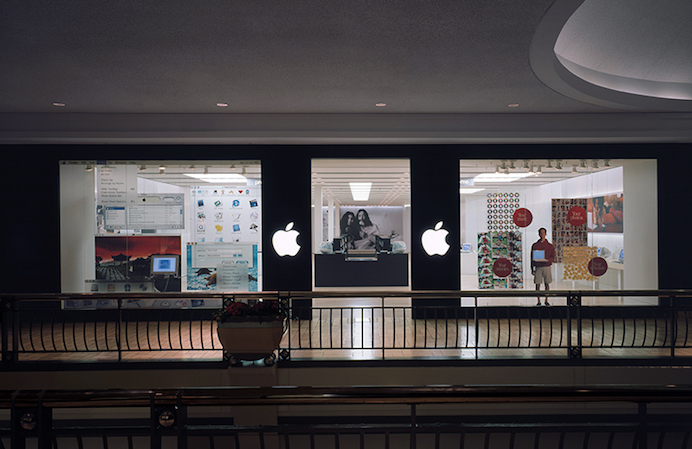 Apple Tysons Corner with its original storefront

Apple has been renovating dozens of its stores around the world since 2015, an initiative led by its design chief Jony Ive and retail chief Angela Ahrendts. The new look often includes wide, open spaces with sequoia wood tables and shelves, large 8K video screens for in-store events, and sometimes indoor trees.
Apple's website does not yet reflect any upcoming store closure at Tysons Corner. We've reached out to the company for comment.
(Thanks, Stuart!)
Related Roundup: Apple Stores
Discuss this article in our forums