Original Apple Watch Named, Current Models Omitted in Latest Proposed U.S. Tariffs on Chinese Goods
The latest proposed U.S. tariffs on $200 billion of Chinese goods name Apple Watch and other activity trackers assembled in China, according to government rulings. Reuters reports the latest rulings list names the original Apple Watch, Fitbit Charge, Charge HR and Surge models, and Sonos Play:3, Play:5 and SUB speakers.
If the list goes into effect this fall following its public comment period, affected companies could face a 10 percent tariff and could consider passing the cost onto the consumer. However, Apple discontinued the original first-generation Apple Watch in September 2016 when it released the Apple Watch Series 1 and Apple Watch Series 2, so the proposed tariff makes little practicable difference to Apple.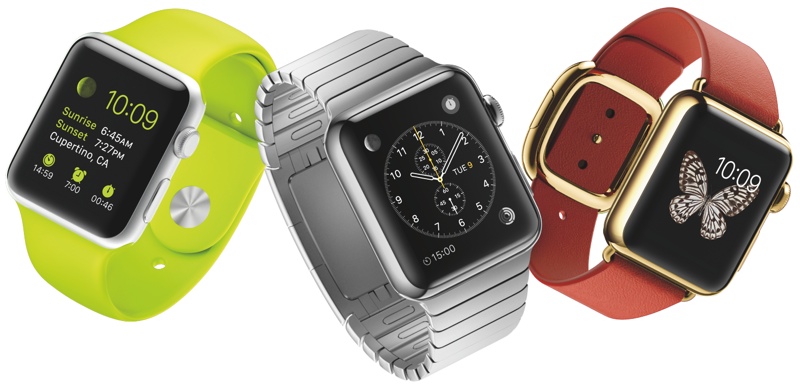 It is possible that the products from Apple, Fitbit and Sonos no longer fall under tariff codes in the $200 billion list, trade experts said. The codes applied to specific products are only public knowledge because their makers asked regulators to rule on their proper classification. And some of the products have been replaced by newer models that could be classified differently.
Nevertheless, while smartphones and computers have so far avoided the threat of import duties, the rulings show that technology companies aren't completely immune to the tariffs, which could end up hitting a range of smaller product lines.
U.S. Customs and Border Patrol officials have decided the devices listed above fall under the subheading "data transmission machines", one of more than 6,000 codes in the most recent round of proposed tariffs released in early July.
All three companies declined to comment on the proposed tariff list, but in its recent IPO filing, Sonos claimed that the imposition of tariffs and retaliatory trade measures could require it to raise prices.
As for Apple, The New York Times recently reported that during a meeting in May, President Trump told CEO Tim Cook the U.S. government would not levy tariffs on iPhones assembled in China. No mention was made of other product categories, however.

If companies have products whose tariff codes are on the list, they have three options, experts said: Advocate to get the code dropped from the list during the public comment period, apply for an exclusion once tariffs go into effect, or try to have their products classified under a different code not on the list.
Apple includes the Apple Watch in its "Other Products" category in an effort to keep its competitors from getting a detailed look at its shipments, so research firms look for clues in Apple's earnings reports to estimate shipments.
Bernstein analyst Toni Sacconaghi estimates that the Apple Watch will bring Apple $9.9 billion in sales this year, although that estimate includes sales outside the U.S. that wouldn't be affected by tariffs.
Apple Watch saw its best quarter ever in Q1 2018, with the new Series 3 models selling at twice the volume of the Series 2 models last year. In his last earnings call, Tim Cook said Apple's wearables business – which includes AirPods, Beats, and Apple Watch – is the size of a "Fortune 300" company, with revenue up almost 50 percent.
Note: Due to the political nature of the discussion regarding this topic, the discussion thread is located in our Politics, Religion, Social Issues forum. All forum members and site visitors are welcome to read and follow the thread, but posting is limited to forum members with at least 100 posts.
Related Roundups: Apple Watch, watchOS 4, watchOS 5
Buyer's Guide: Apple Watch (Caution)
Discuss this article in our forums