Apple's Rumored 18W USB-C iPhone Power Adapter Prototype Shown Off in New Photos
Recent rumors and CAD renderings have suggested Apple may be planning to include an 18-watt USB-C charger and a Lightning to USB cable in the box with its ios devices later this year, allowing for faster charging without requiring users to purchase separate charging accessories at additional cost.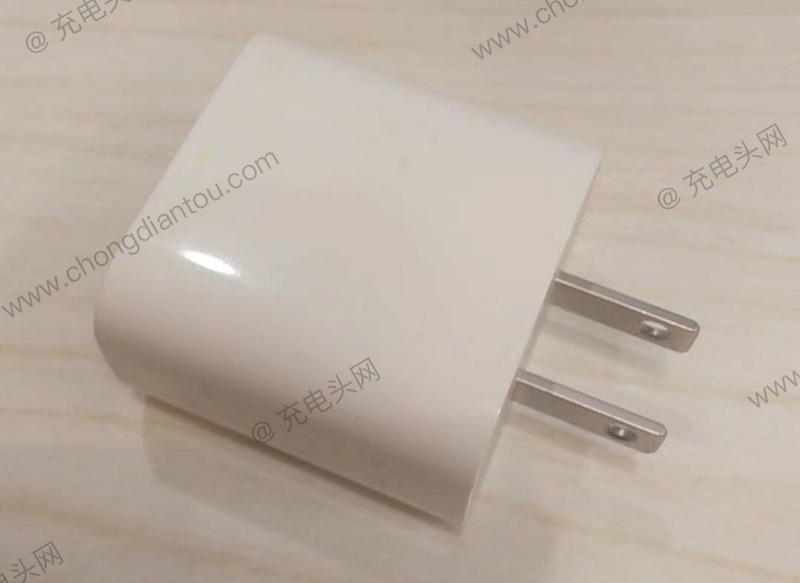 New photos shared by Chongdiantou (via Mac Otakara) show what is claimed to be an engineering prototype of the actual U.S. version of the charger, although their legitimacy cannot be confirmed.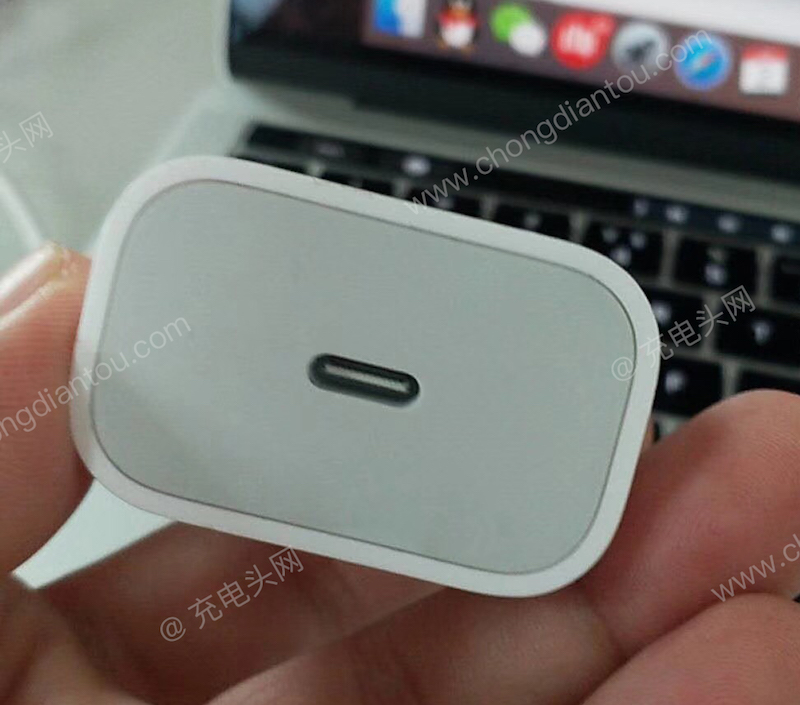 The design of the charger is generally in line with previous renderings, featuring a compact body in the style of Apple's 5-watt charger that has always been included in the box with iPhones. The design otherwise simply includes a pair of prongs on one side and a USB-C port on the other end. The charger does, however, appear somewhat fatter than depicted in the original leaked rendering.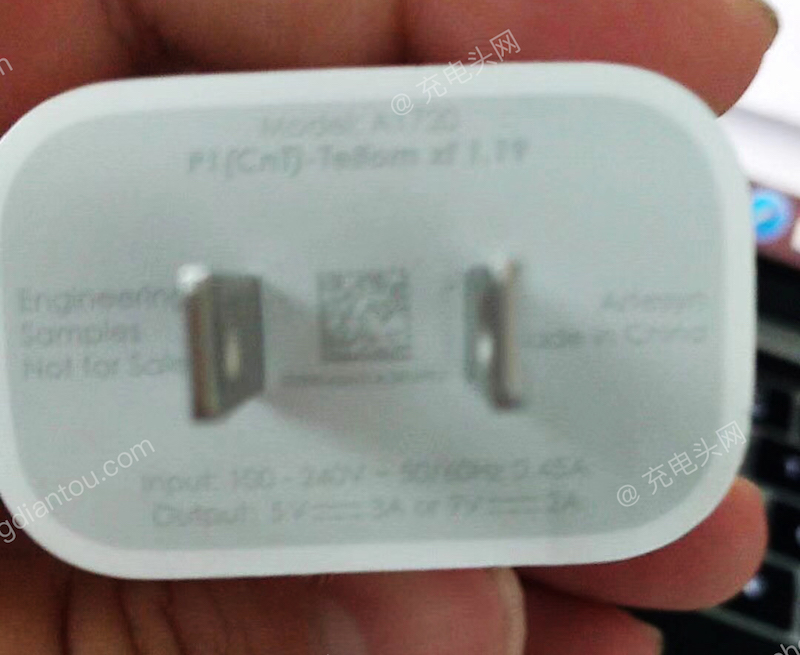 Text on the charger is somewhat different from Apple's usual markings, although this may be due to its prototype nature. The text lists the charger with a model number of A1720, in line with Apple's numbering scheme, and it confirms the charger offers output up to 5V at 3A (15W) or 9V at 2A (18W).
Apple is rumored to be including the more powerful charger with its new iPhones coming later this year, but it would make sense to also include it with upcoming iPad models, which have traditionally included 10–12W adapters.
Related Roundup: 2018 iPhones
Discuss this article in our forums