2018 MacBook Pro Features 'Fastest SSD Ever' in a Laptop According to Benchmarks
The 2018 MacBook Pros just went on sale yesterday, but Apple was quick about shipping them out and some customers already have the new machines in hand.
Laptop Mag was able to get one of the new 13-inch 2018 MacBook Pro models and performed some benchmarks to give us an idea of how it measures up to competing PCs. According to Laptop Mag, it the new 13-inch MacBook Pro is the "fastest system in its class."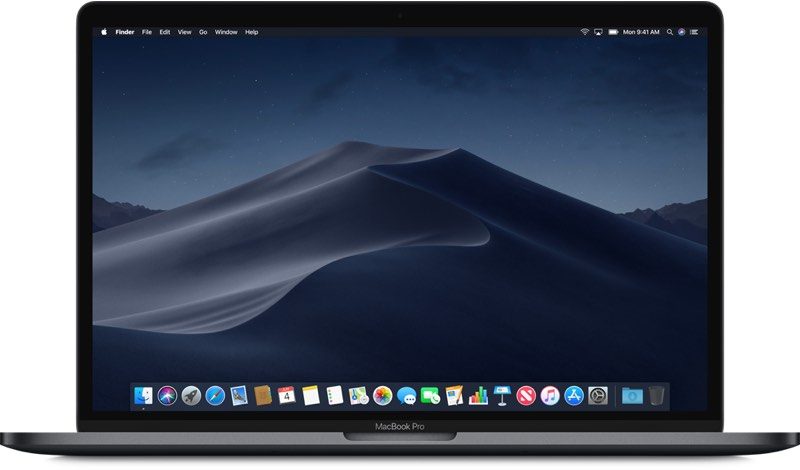 The site's tests were performed on the $1,999 13-inch MacBook Pro with Touch Bar equipped with an 2.3GHz quad-core 8th-generation Core i5 processor, 8GB RAM, and a 512GB SSD.
A file copy test of the SSD in the new MacBook Pro, which Apple says supports sequential read speeds of up to 3.2GB/s and sequential write speeds up to 2.2GB/s, led Laptop Mag to declare the SSD in the MacBook Pro "the fastest ever" in a laptop. Higher capacity SSDs may see even faster speeds on disk speeds tests.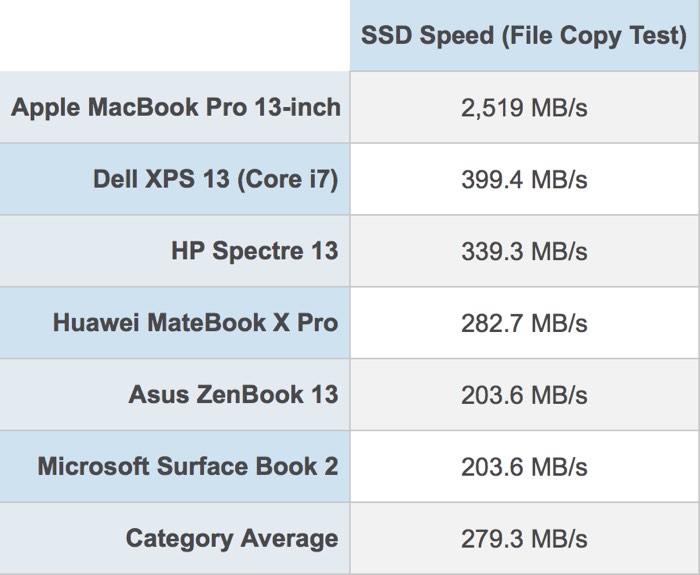 I had to do a double take when I saw how quickly the new 13-inch MacBook Pro duplicated 4.9GB worth of data. It took 2 seconds, which comes out to a rate of 2,519 megabytes per second. That's insane. So we also ran the BlackMagic Disk Speed test for macOS, and the system returned an average write speed of 2,682 MBps.
On a Geekbench 4 CPU benchmark, the 13-inch MacBook Pro earned a score of 18,055 on the multi-core test, outperforming 13-inch machines from companies like Dell, HP, Asus, and Microsoft. That score beats out all 2017 MacBook Pro models and is faster than some iMac configurations. 15-inch MacBook Pro models with 6-core 8th-generation Intel chips will show even more impressive speeds.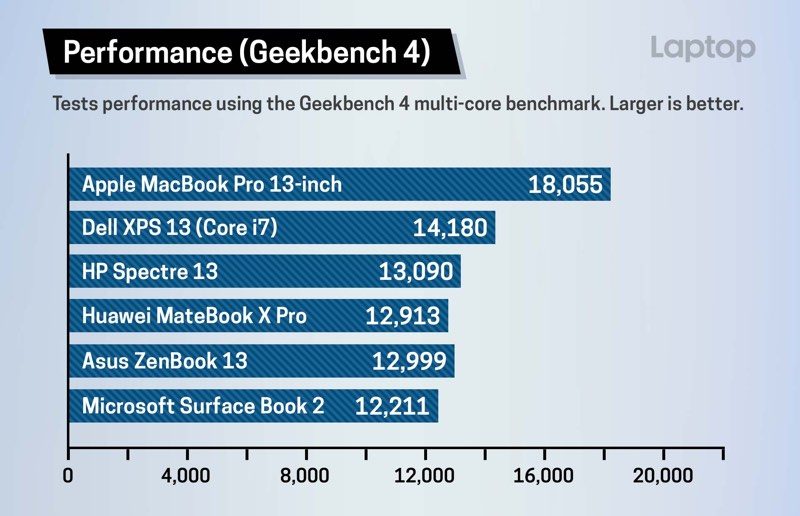 The MacBook Pro took 16:57 minutes to transcode a 4K video clip to 1080p using Handbrake, faster than most competing machines and two and a half minutes faster than the 2017 13-inch MacBook Pro. It didn't win at an Excel VLOOKUP macro matching 65,000 names to corresponding addresses, but at 1 minute 16 seconds to complete the task, it was competitive with the Dell XPS 13 and Asus Zenbook, while beating out the Surface Book 2 and the Huawei MateBook X Pro.
One area where the MacBook Pro didn't quite measure up to other machines with similar specs was GPU performance. The 13-inch 2018 MacBook Pro uses Intel's Iris Plus Graphics 655 with 128MB of embedded DRAM and was unable to compete in a Dirt 3 graphics test, getting only 38.8 frames per second. All Windows-based machines tested offered much better performance.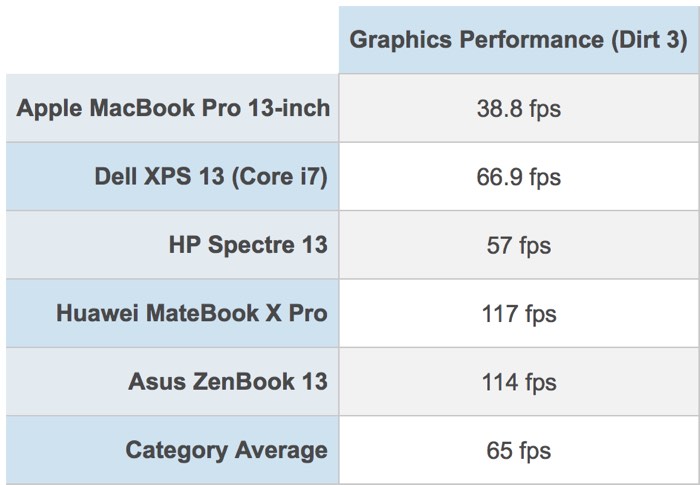 Apple did team up with Blackmagic to offer a Blackmagic eGPU for gaming purposes and system intensive creative tasks, but the device is priced at $700. It does, however, offer super fast performance with a built-in Radeon Pro 580 GPU.
Additional benchmarks and details about the 2018 MacBook Pro models will surface over the course of the next few days as orders arrive and retail stores begin stocking the machines.
The new 2018 models can be purchased from the Apple online store, with prices on the 13-inch machine starting at $1,799 and prices on the 15-inch machine starting at $2,399.
Related Roundup: MacBook Pro
Buyer's Guide: MacBook Pro (Buy Now)
Discuss this article in our forums