Texture Drops Premium Pricing to $9.99 for Existing Subscribers
Texture, the digital magazine service that Apple acquired earlier this year, recently dropped its $14.99 Premium price point for existing subscribers.
Texture Premium, which allows for access to both weekly and monthly magazines, is now priced at $9.99 for all customers, new and existing.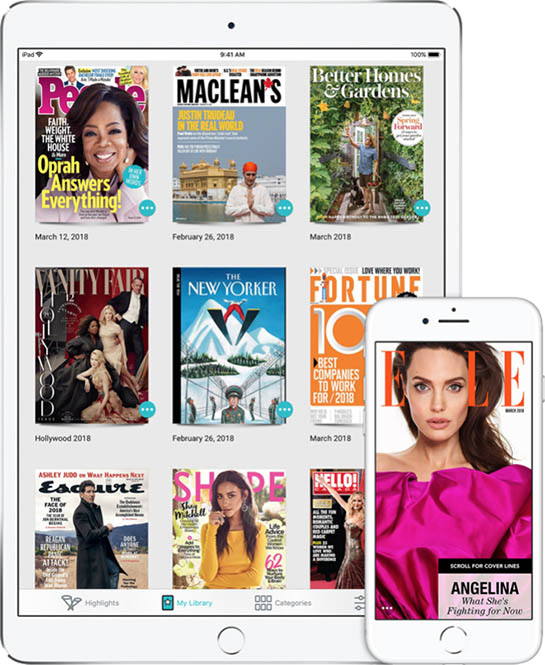 The price change was shared in an email from Harry McCracken yesterday, and confirmed today by Texture. Texture is streamlining its pricing plans and opting to sell a single $9.99 plan instead of multiple plans.
Texture, now owned by Apple, just got cheaper. pic.twitter.com/lqEekkuDjU

— Harry McCracken (@harrymccracken) July 12, 2018
The price of Texture Premium for new customers was dropped to $9.99 some time ago, while existing customers had still been paying $14.99 per month. With the new pricing update this week, all Texture customers are now paying the lower cost for full access to all Texture content.
Prior to the pricing change for Texture Premium, Texture charged $9.99 per month for access to monthly magazines, and $14.99 per month for access to both weekly and monthly magazines, but now there's just one plan.
For customers who may have been paying less than $9.99 due to previous promotions, pricing has not changed, and they will still get access to Texture at the lower price point.
Texture provides unlimited access to more than 200 digital magazines, including titles like Vogue, Cosmopolitan, GQ, Rolling Stone, National Geographic, People, Wired, and more.
Rumors have suggested that in the future, Texture will be bundled into an Apple subscription news service that will offer digital magazine content.
Tag: Texture
Discuss this article in our forums