New Legislation Suggests Implementing Emergency Alerts Into Streaming Services Like Netflix and Spotify
Currently, when users in a certain area face potentially bad weather, threats of danger, or a nearby AMBER alert, their iPhone or other smartphone sounds off and displays a message explaining the emergency.
In new legislation shared today, United States senators Brian Schatz and John Thune hope to "explore" ways this system could improve to enhance reliability, including implementing these alerts into audio and video online streaming services (via TechCrunch)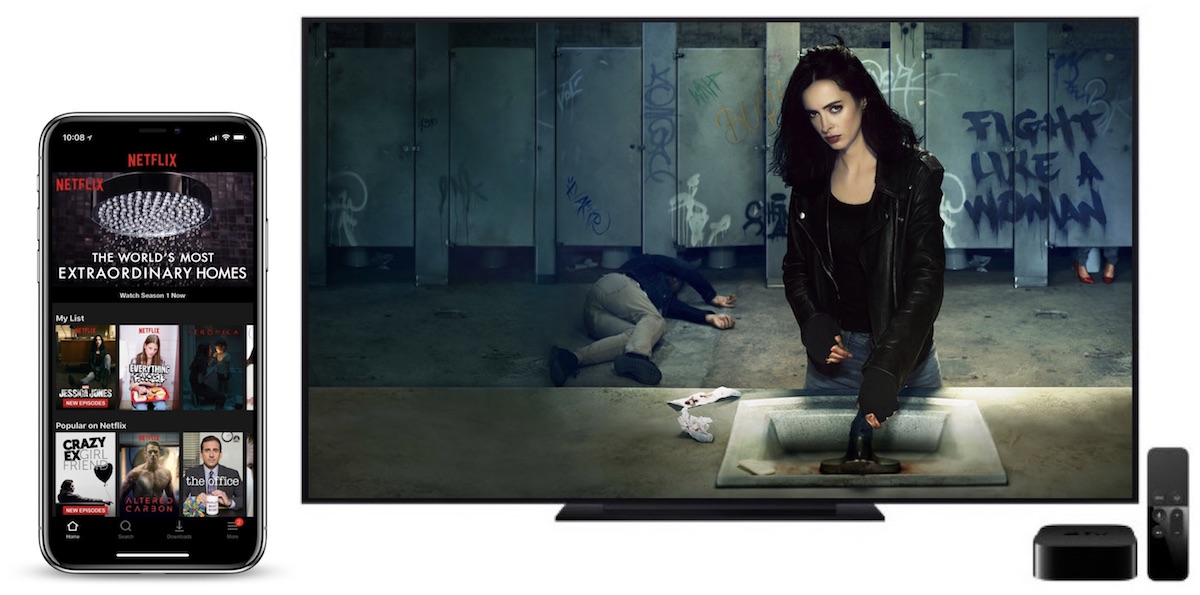 According to the Reliable Emergency Alert Distribution Improvement (READI) Act, more people would be successfully alerted to and aware of potential emergencies if these alerts played on services like Netflix and Spotify. In these situations, the legislation argues, users might have left their smartphone behind in another part of the house while streaming on a TV or computer, missing an alert in the process.
senator Schatz explained that the mishap with the false missile alert in Hawaii earlier this year "exposed real flaws in the way people receive emergency alerts," inspiring change and the new legislation.

"When a missile alert went out across Hawai'i in January, some people never got the message on their phones, while others missed it on their TVs and radios. Even though it was a false alarm, the missile alert exposed real flaws in the way people receive emergency alerts," said Senator Schatz, lead Democrat on the Subcommittee on Communications, Technology, Innovation, and the Internet. "Our bill fixes a number of important problems with the system responsible for delivering emergency alerts. In a real emergency, these alerts can save lives so we have to do everything we can to get it right."

"Emergency alerts save lives but management mistakes can erode their credibility and effectiveness. The READI Act implements lessons learned from past incidents and recognizes that emergency protocols must change along with communication technology," said Senator Thune, Chairman of the Committee on Commerce, Science, and Transportation.
Other aspects of the READI Act also propose eliminating the option for users to opt out of receiving "certain" federal alerts, like missile alerts, on smartphones. For iPhone, users can toggle off AMBER Alerts and Emergency Alerts completely under the "Government Alerts" section in Notifications settings.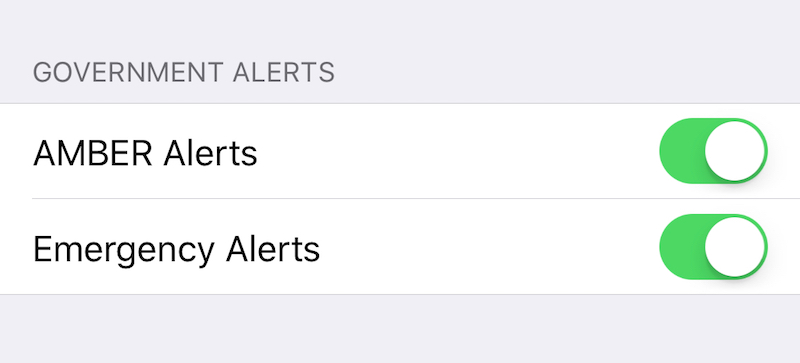 Otherwise, the legislation would encourage State Emergency Communications Committees to "periodically review and update" their own alert system plans to keep them more up-to-date, as well as compel FEMA "to create best practices" for state, tribal, and local governments for issuing alerts, avoiding false alerts, and retracting false alerts if they happen. This false alert system would also see a reporting system implemented under the READI Act so the FCC can track when they occur and "examine their causes."
Tags: Spotify, Netflix, United States
Discuss this article in our forums